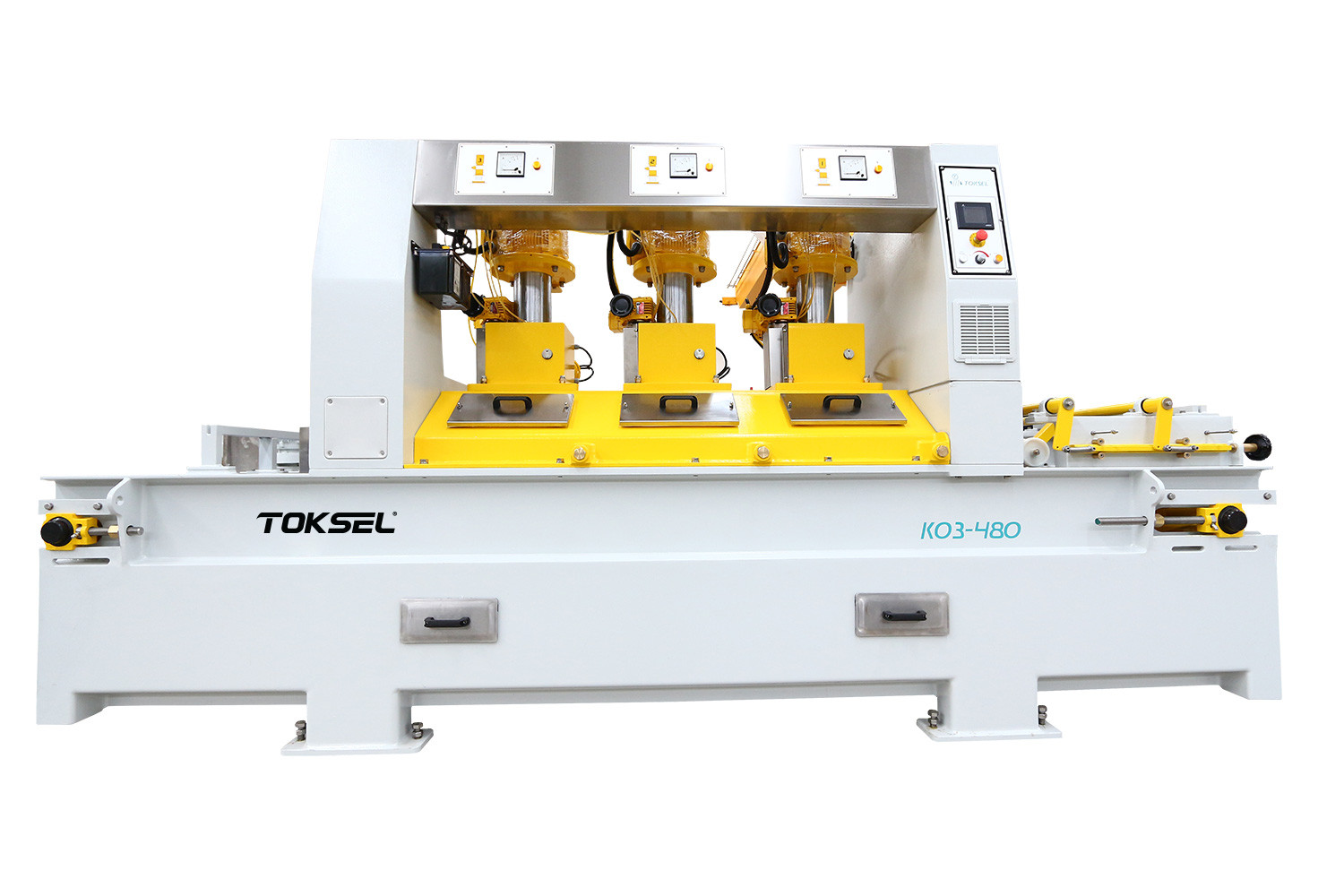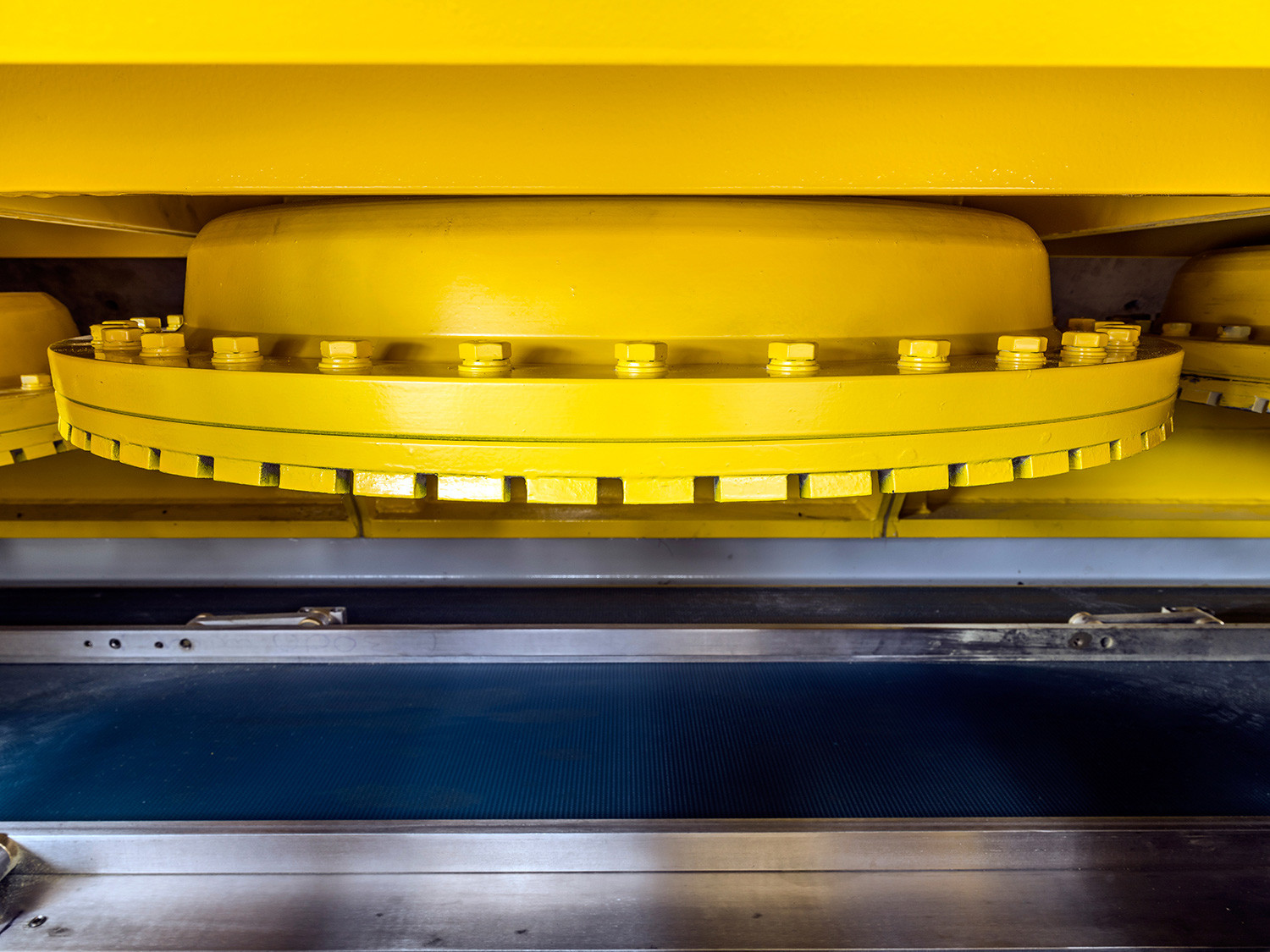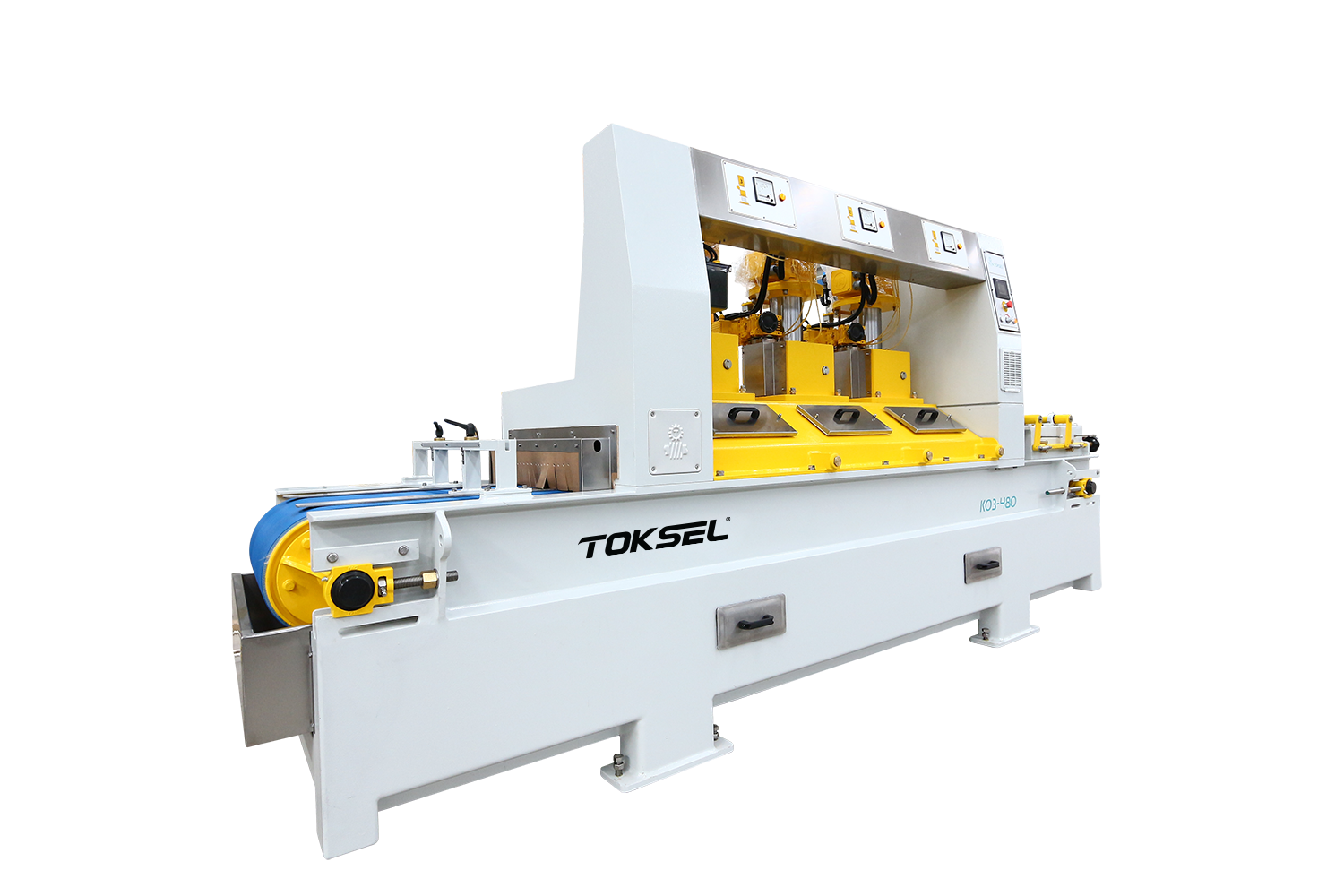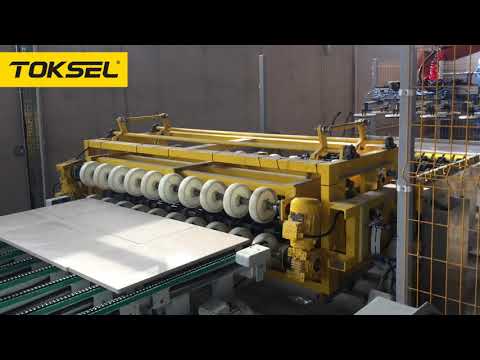 You may download related documents about the product for detailed information.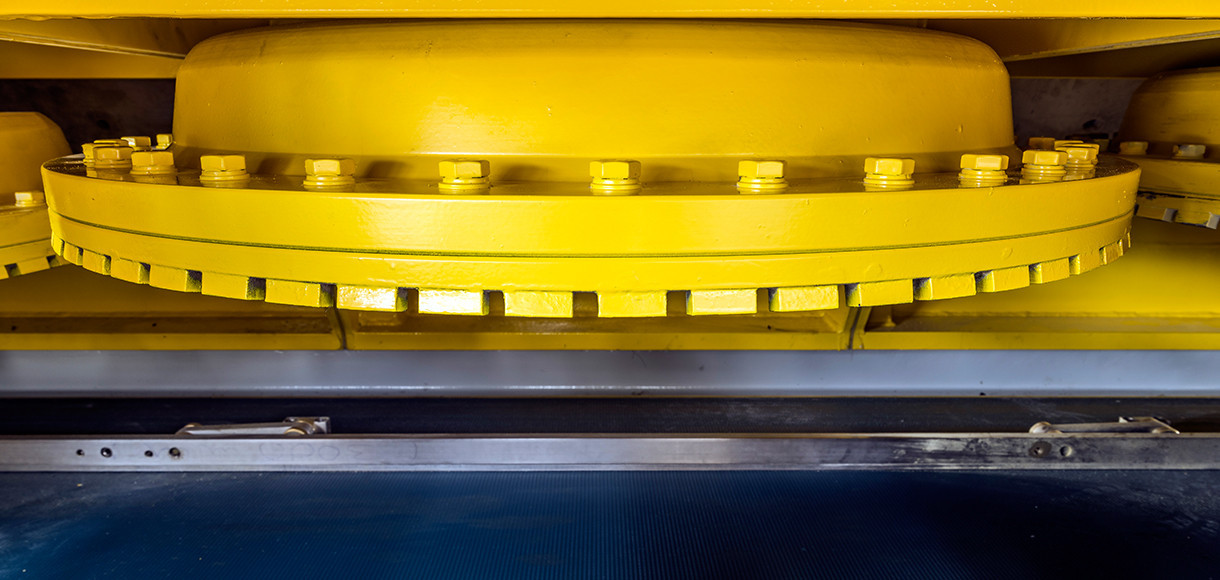 Pegasus ® Caliber Machine
Pegasus ® calibration carries out the process of smoothness and reduction of 460, 650, 800 mm. semi-finished tile, marble, travertine etc. in width of to desired thickness.
All systems are proven by long-term practices and experiences.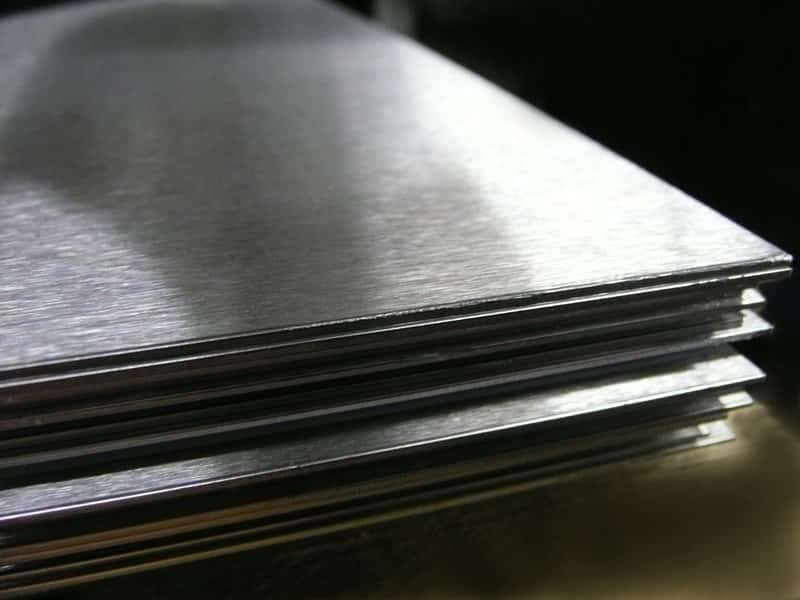 No regret
Pegasus ® has 4mm.-thick AISI 304 quality stainless sheet put on moving rack surface of band and for that reason Pegasus ®'s main table protects its precision just like the first day.
One of the main reasons why you are not experiencing problems with products marble, travertine etc. and disruption of caliber quality day by day is because it standardized its characteristic over decades.
In other caliber machines, due to lack of this practice on the surface where the band moves, water and mud leaking under the band, with burden of calibrated marbles and pressure of caliber heads, will corrode underside of the band and from the first day you will be experiencing deviations in your caliber quality. On such an occasion, interventions will be highly costly.
In manifacturing of Pegasus ® as well as chromium nickel plated sheet's, used underside of the band, abrasion resistance is much longer than iron material, it is water resistant. Even though corrosion occurs after long times of using, it is practical to dismantling and restoring the suitable for dismantle, stainless AISI 304 quality plates.
Thanks to this practice life of your conveyor belt will grow longer your expenditure on band will decrease visibly in the next years.
Various Process Techniques
Pegasus ®,800 caliber machine, offers possibility of processing maximum 800mm. single row or maximum 400mm. double row at the same time, to its users.
Serving in Turkey's the largest natural stone and tile production facilities, Toksel processing line, including Pegasus ®, ensures production speed of 6m./min. to industry. Main motivation behind that is caliber and polishing machines, systematic perfection and intensive technology. Pegasus ®, as other Toksel brand machines do, contains a lot of features as self liquid oiling, electric-electronic products with IP impermeability standarts, intense use of stainless material, touch-operated control panel and first class material quality.