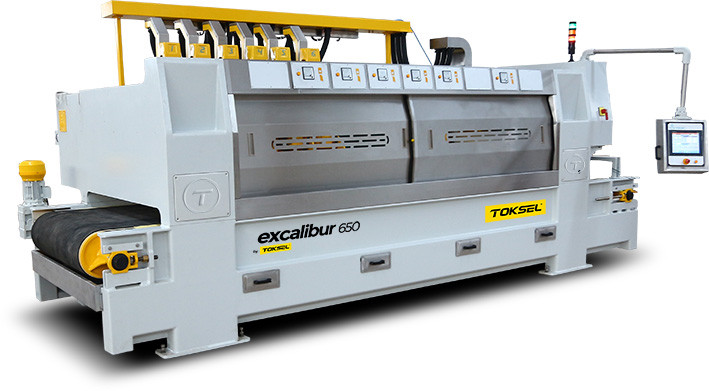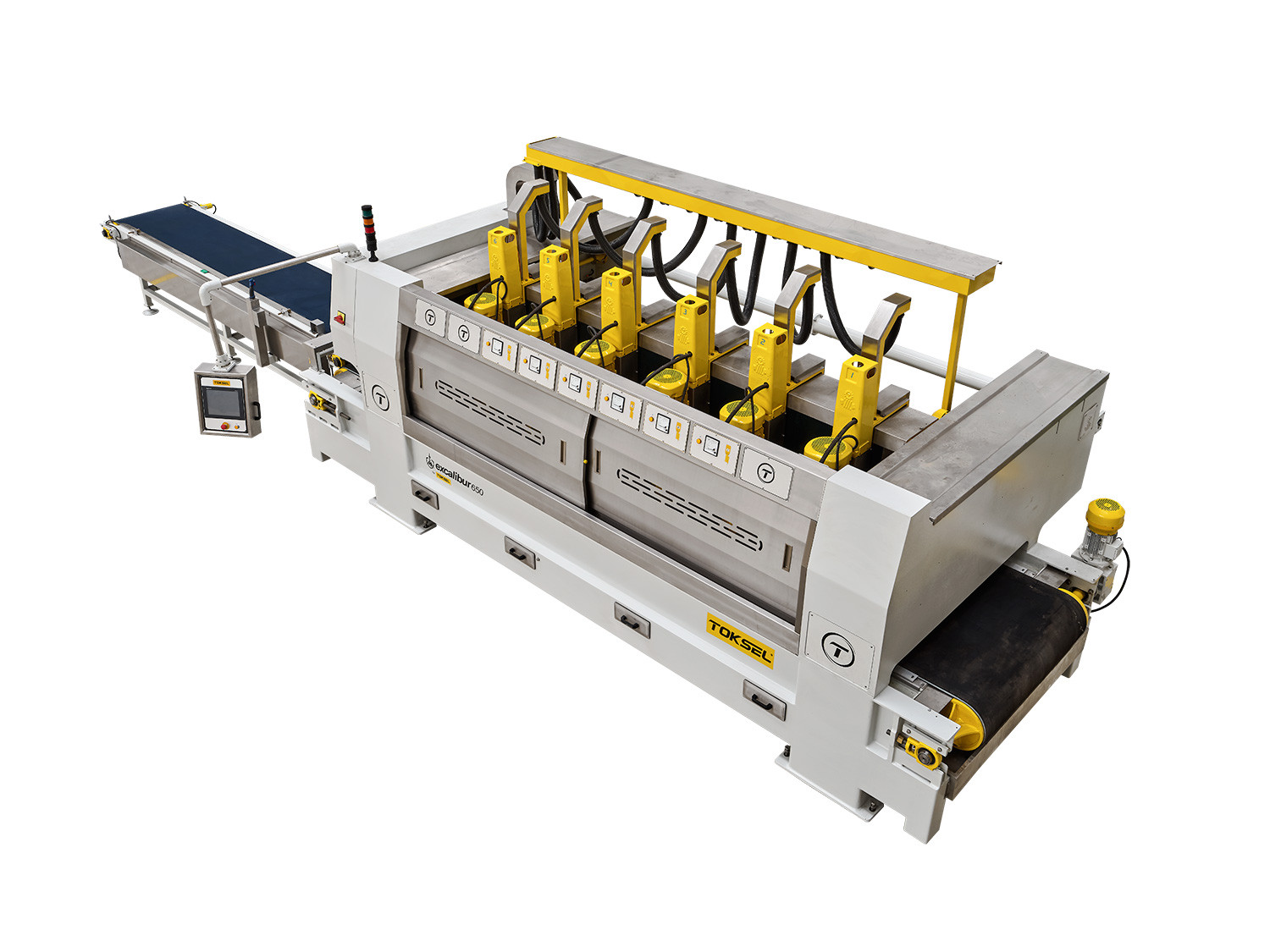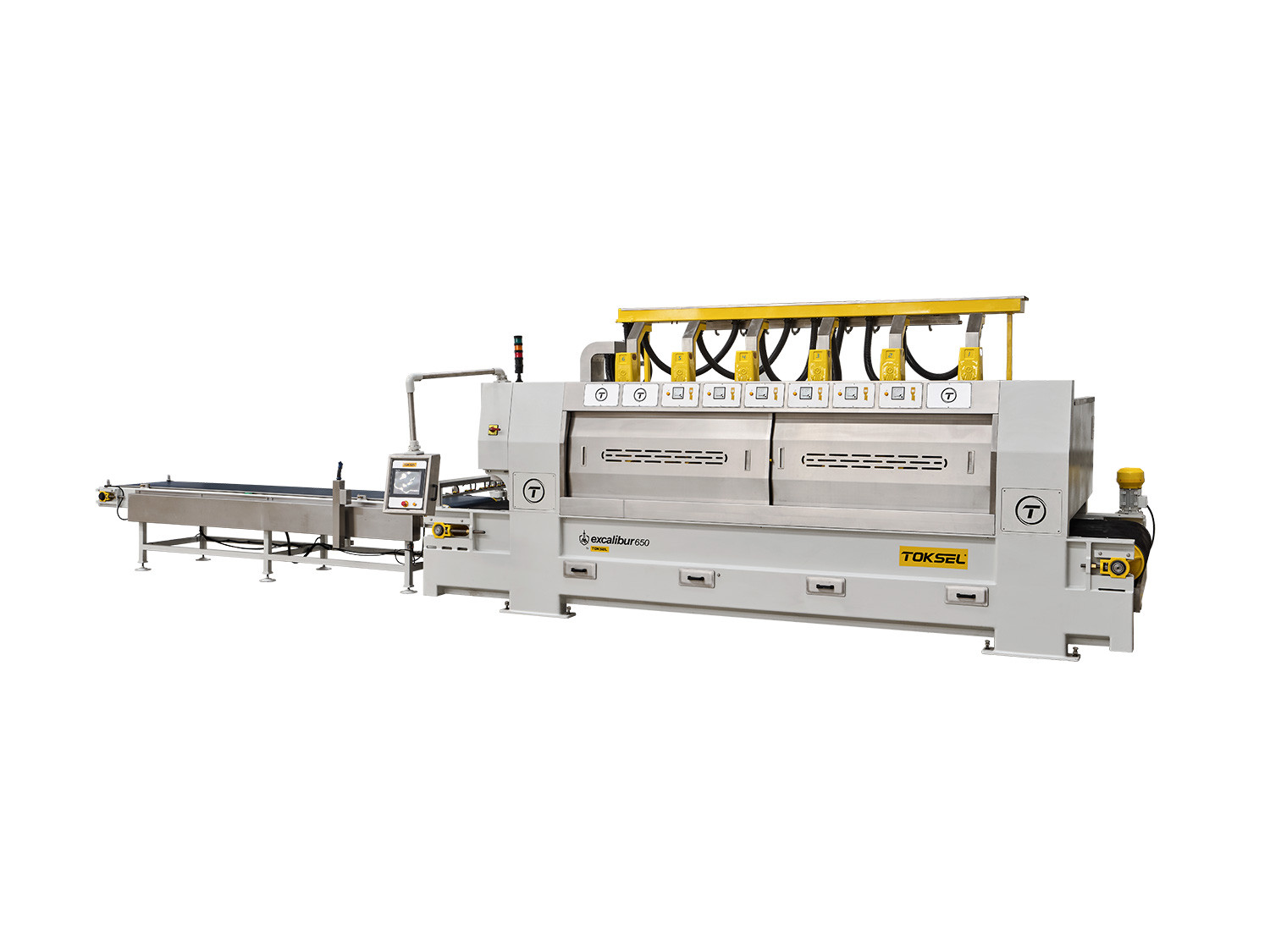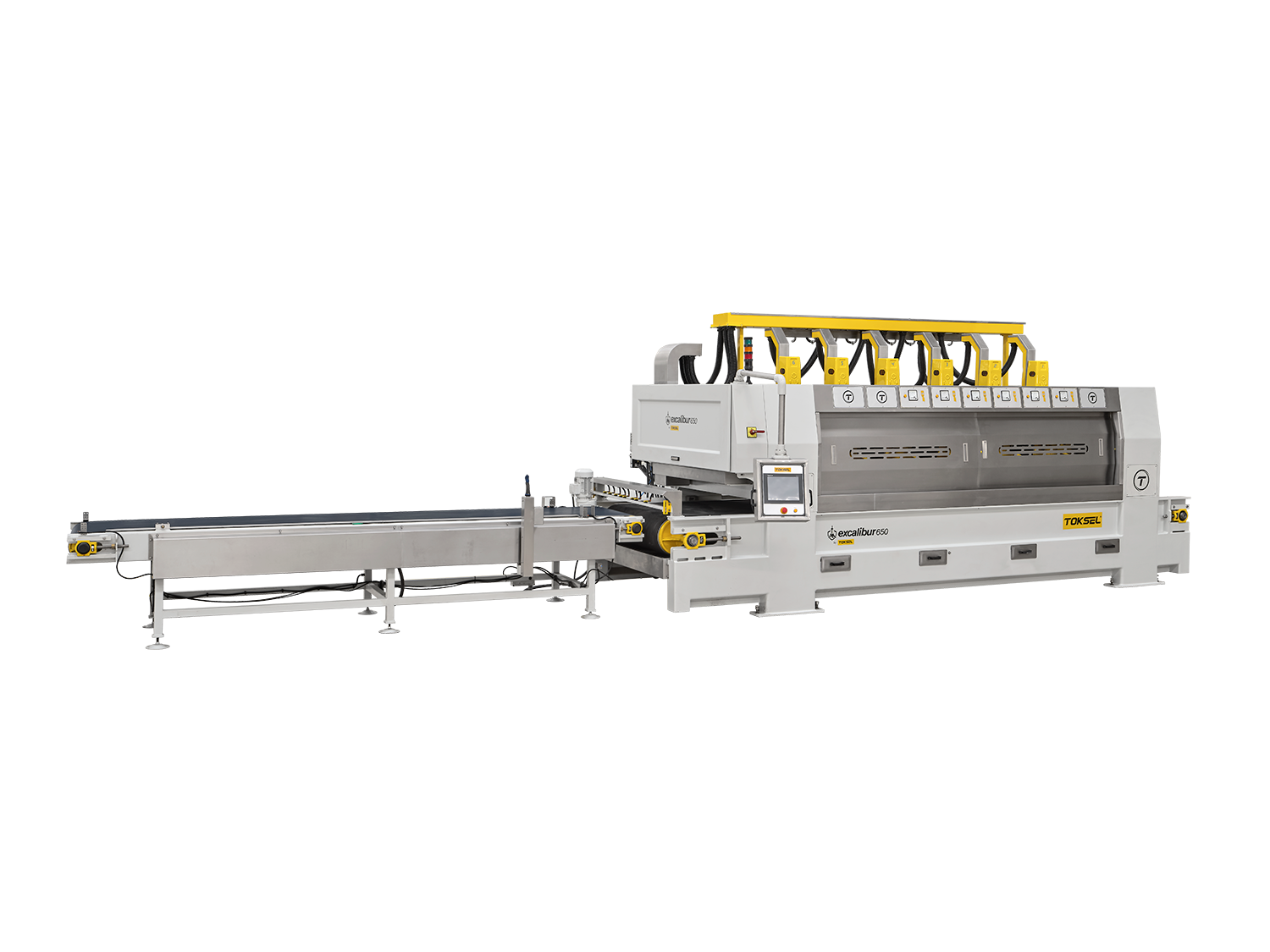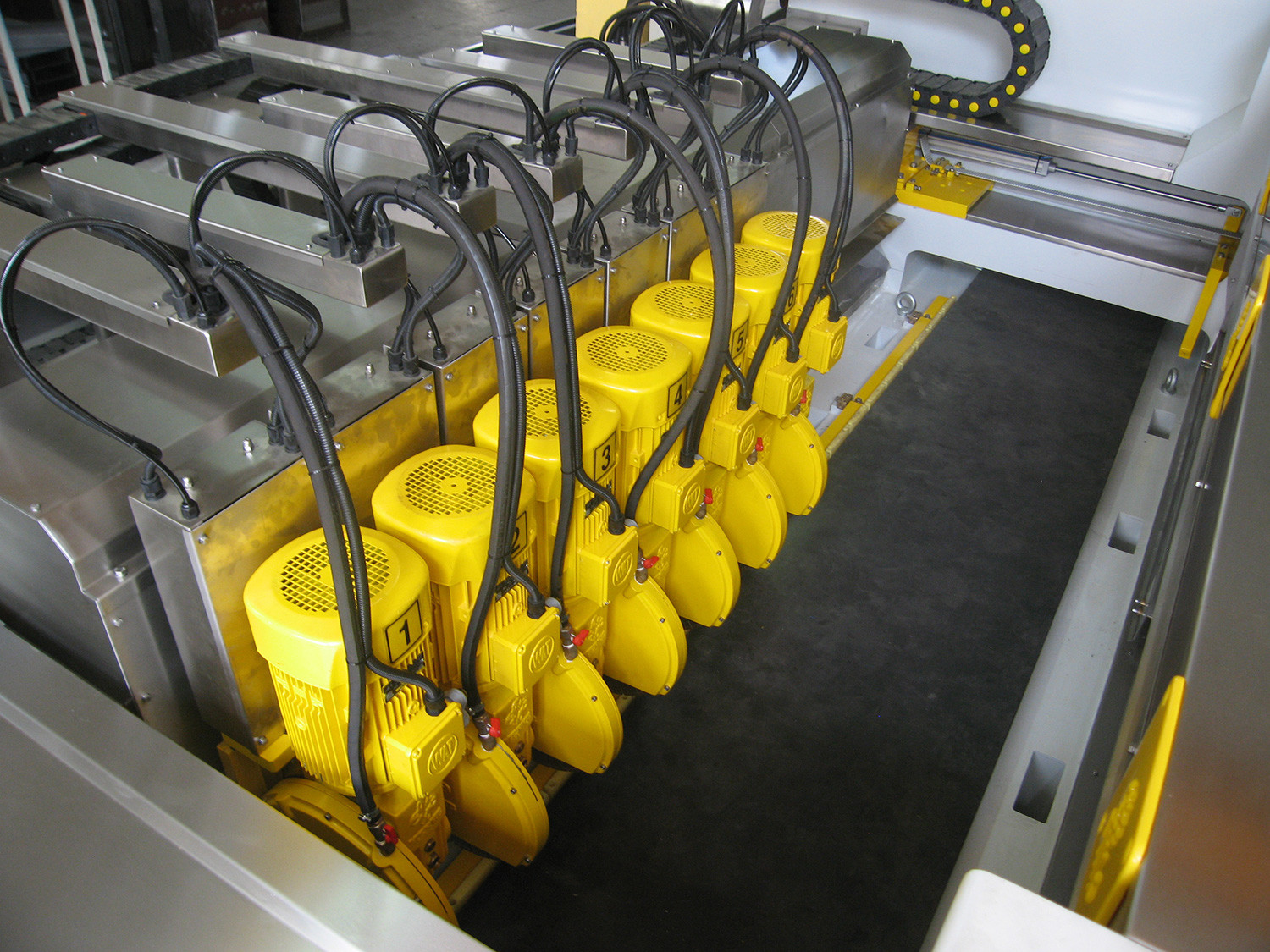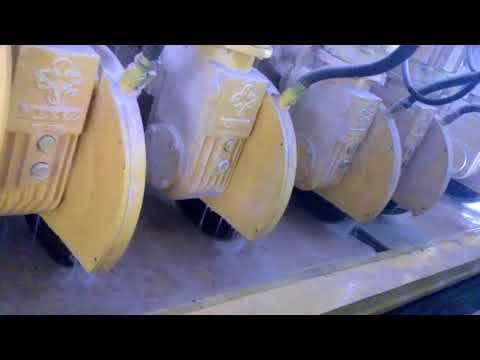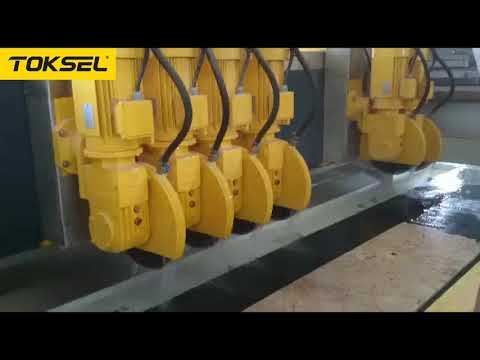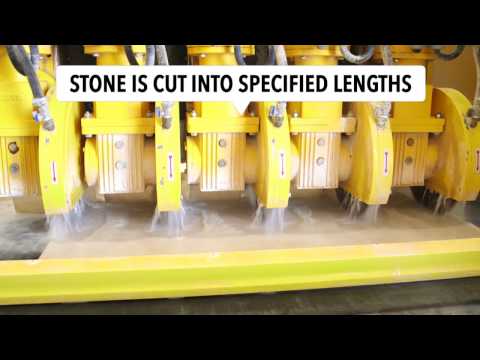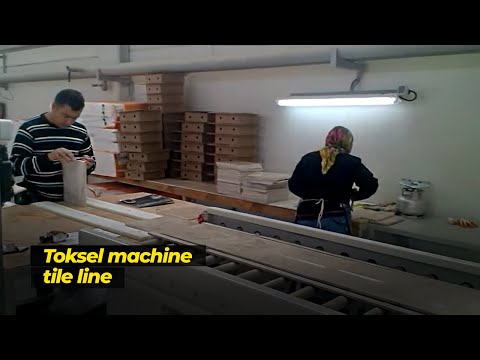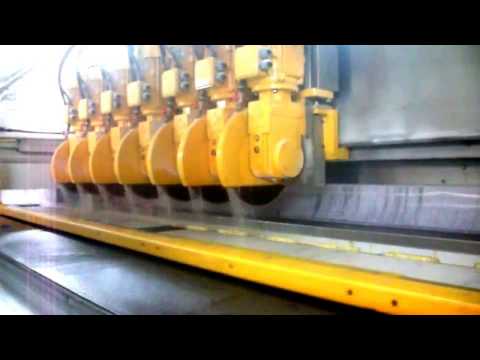 You may download related documents about the product for detailed information.
Excalibur ® Lenght Sizing Machine
It is used for sensitive sizing any kind of natural and artificial stones such as marble, granite, composite and ceramics.
It provides solution through different width chassis frames for raw materials in different measurements. Due to 650 mm., 2100 mm is current width of raw material, its physical structure is standardized in respect to these measurements.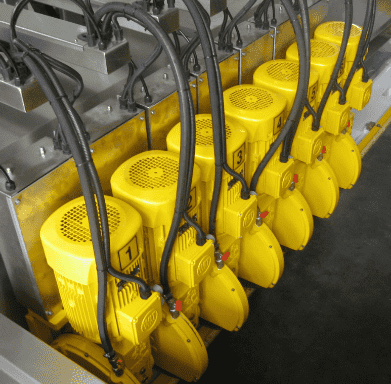 Servo Technology and Sensitive Positioned Cutting Heads
The energy costs of stone processing industry are minimized through machines equipped with energy-saving engines.
Heads in Excalibur® are not moved on a shaft as it is done in non-professional systems. Movement of heads to(right-left) slithered on heavy sledge and rollers (linear sledge and roller) are located with near-zero friction.
Motion of Excalibur®'s cutting heads is supplied with servo technology. Mobility and stance abilities are in top-end precision in servo engines. Excalibur®, with servo technology, offers high-class cutting precision to customers.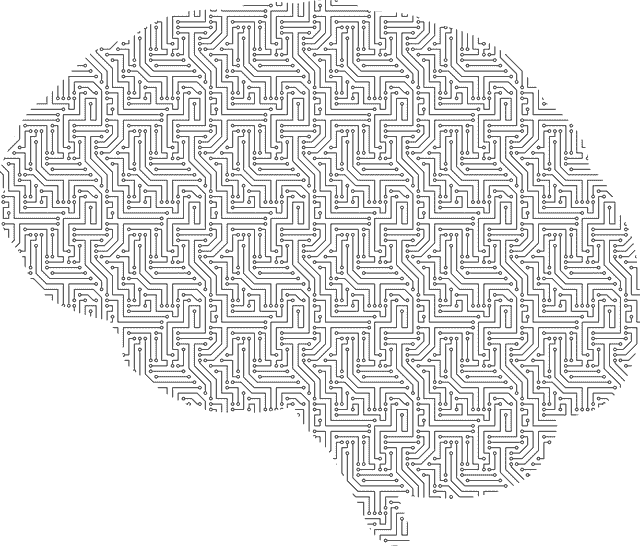 Artificial Intelligence Technology, Kansei Science
Excalibur® length sizing performs the cuttings with the least deficiency. As the system being fictionalized it is aimed to be user-centered, along with mechatronics, artificial intelligence, fuzzy logic and kansei science are availed as well.Excalibur®, through self-angulation in it, offers beyond world standarts cutting precision. It produces the ultimate production in asked measurements with the least deficiency interpreting stone's physical qualities through its mapping systems. The biggest problem in such systems is that rate of the both heads get close to each other due to reductor body. Its special designed system is capable of sizing up to 1 cm..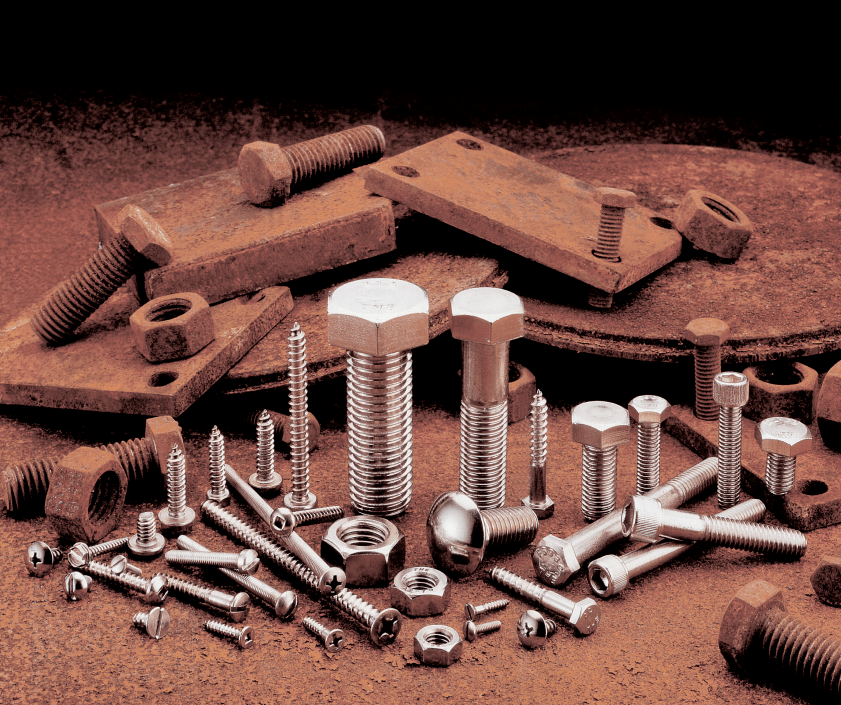 Excalibur® Is The World Leader İn Using Stainless Material
Width sizing machine Excalibur® has the best resistance to water in all over the world. Along with plenty of first quality stainless materials used in it, cooling liquid water, which is used in the process of cutting, is transferred to factory's tailrace through its stainless channels positioned in the machine.
All connectivity equipments, screws, loaves, pins, water fittings, pipes and fittings are selected from inox, bronze, bell metal etc materials.
Surfaces, which is in contact with the band, are covered with 304 quality demountable stainless steel in order to protect the machine's cutting capability. Thereby corrosion and deformation is inhibited on the surfaces where the band moves, the best cutting quality in the world is offered to the customer.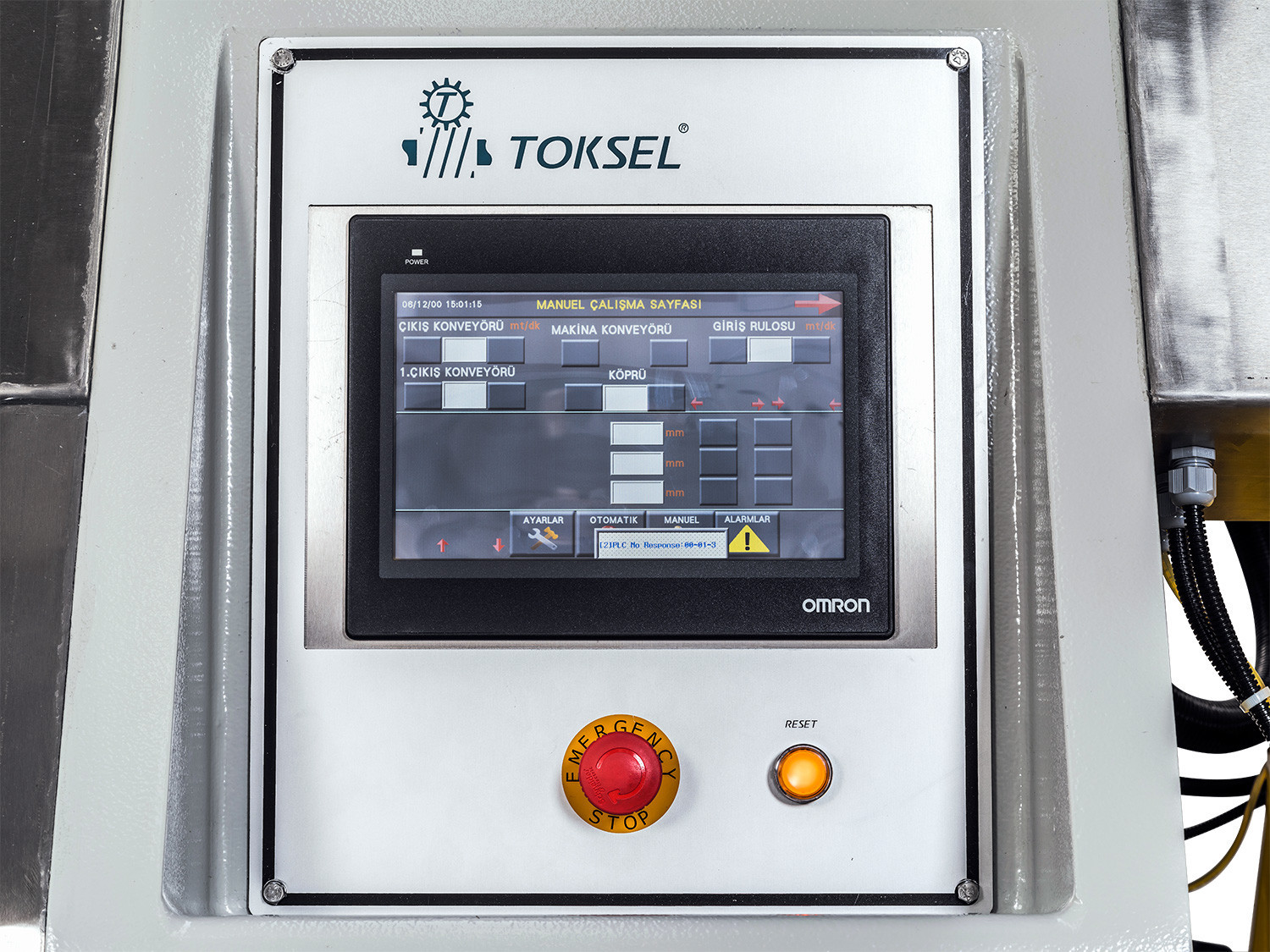 Industry 4.0
Excalibur® users may utilise the facilities of remote monitoring, reporting and receiving of them and have possibility of remote intervention.
With integrated PLC monitor systems placed on Excalibur®, it is open to remote monitoring, it is able to deliver information to clients cross-continental and can do extra information share with the firm managers about cause of shutdown and duration of it.
Excalibur® is capable of delivering visual, written and advisory messages to your computer, tablet and smartphones any time.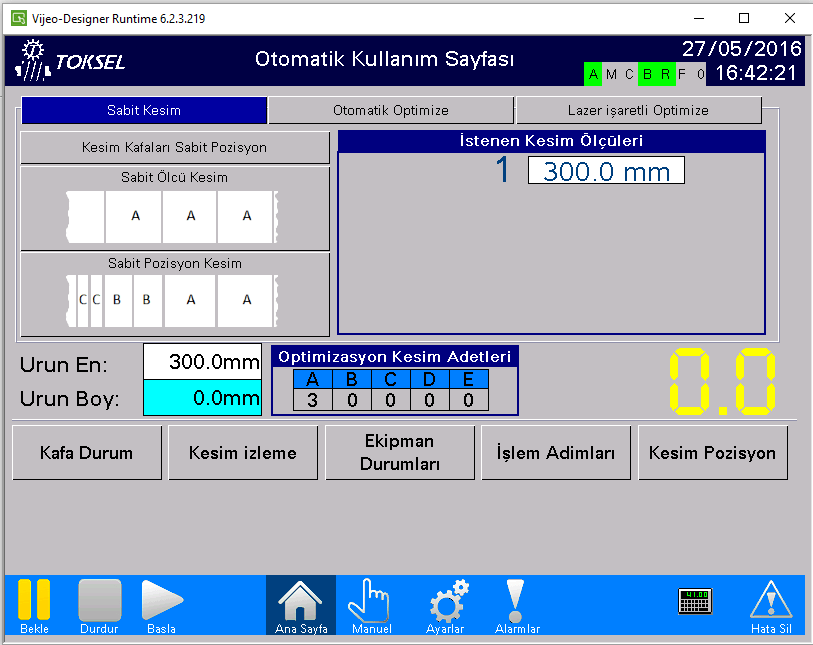 Precision Cutting Module
Excalibur® offers three main cutting modules. These are, respectively, precision cutting module, laser marked optimisation module and self optimisation modules.
Requested measurements on the beginning of shift are stated with their quantities through Excalibur® touchscreen. It conducts the cutting business, on which modules it shall work on, automatically considering five different stone measurements and quantities. In precision cutting module heads precision cutting system, free length raw material dimensions through precision cutting operation in single measurement standart.
During the shift, Excalibur® is not to be intervened. It perceives the size of the stone and structure automatically, performs cutting operation.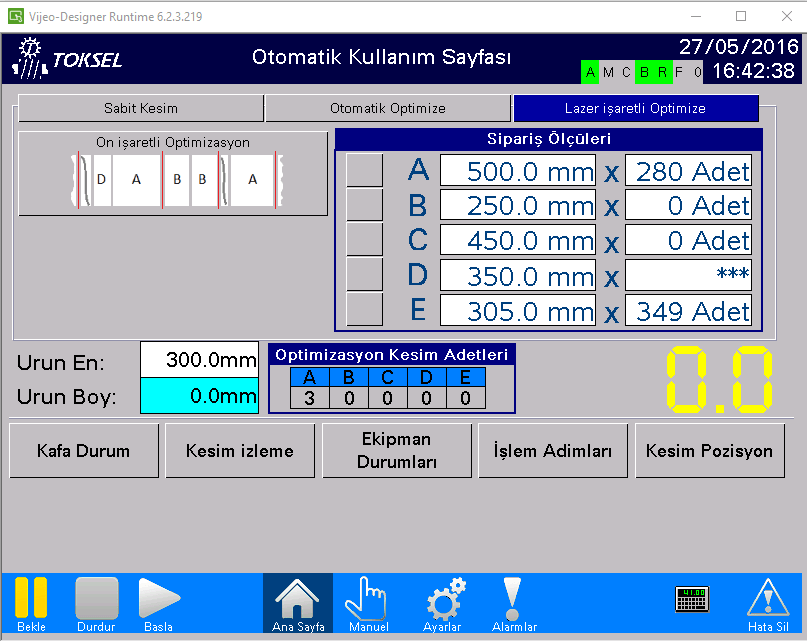 Laser Marked Optimisation Module
Free length stones take a pause in the conveyor, equipped with joystick, and operator, using joystick, after marking needless quarter of stone, sends out the stone to automatic cutter with a "send command". True to product size that is provided to touchscreen on the beginning of shift, Excalibur® performs cutting operation with maximum speed minimum deficiency principle. Even 1 cm of needless quarters, is sent to waste container by Excalibur®.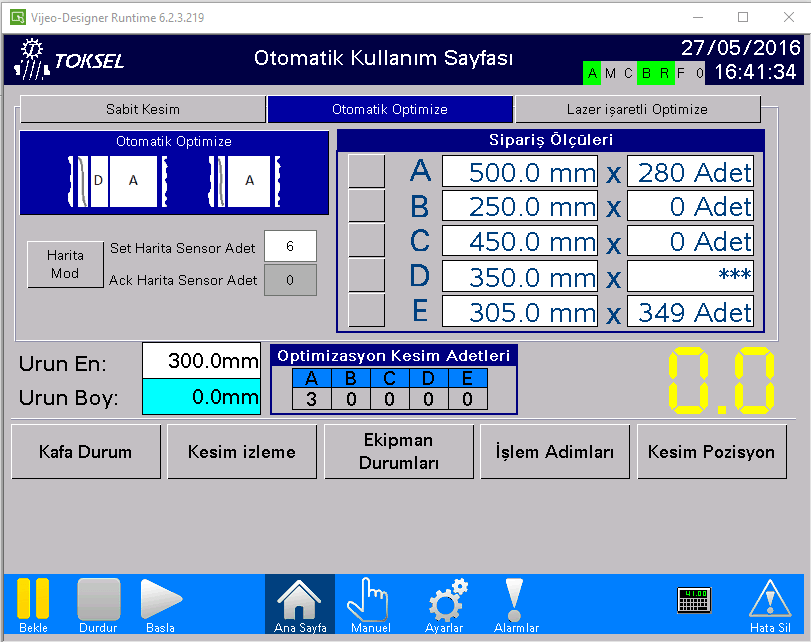 Automatic Optimization Module
Height free stones are automatically dimensioned by Excalibur ® size sizing machine according to the dimensions and quantities entered in the steps at the beginning of the shift. The length of the raw material can be different in this module as in other modules. The stone that is perceived by the mapping sensors at the entrance of the Excalibur ® comes in front of the Excalibur ® miter. According to the dimensions entered at the beginning of the shift, the heads automatically position themselves in a precise position and the square is moved and moved. In Excalibur ® cutting heads, the saw blades return to the zero position after they start cutting. The cutting process is completed with a precision above the world cutting standards. Even if more than one pieces of stones of different lengths come in front of the heads, the heads perform the cutting with minimum waste in the desired dimensions.