MULTI BLADE SIZING MACHINE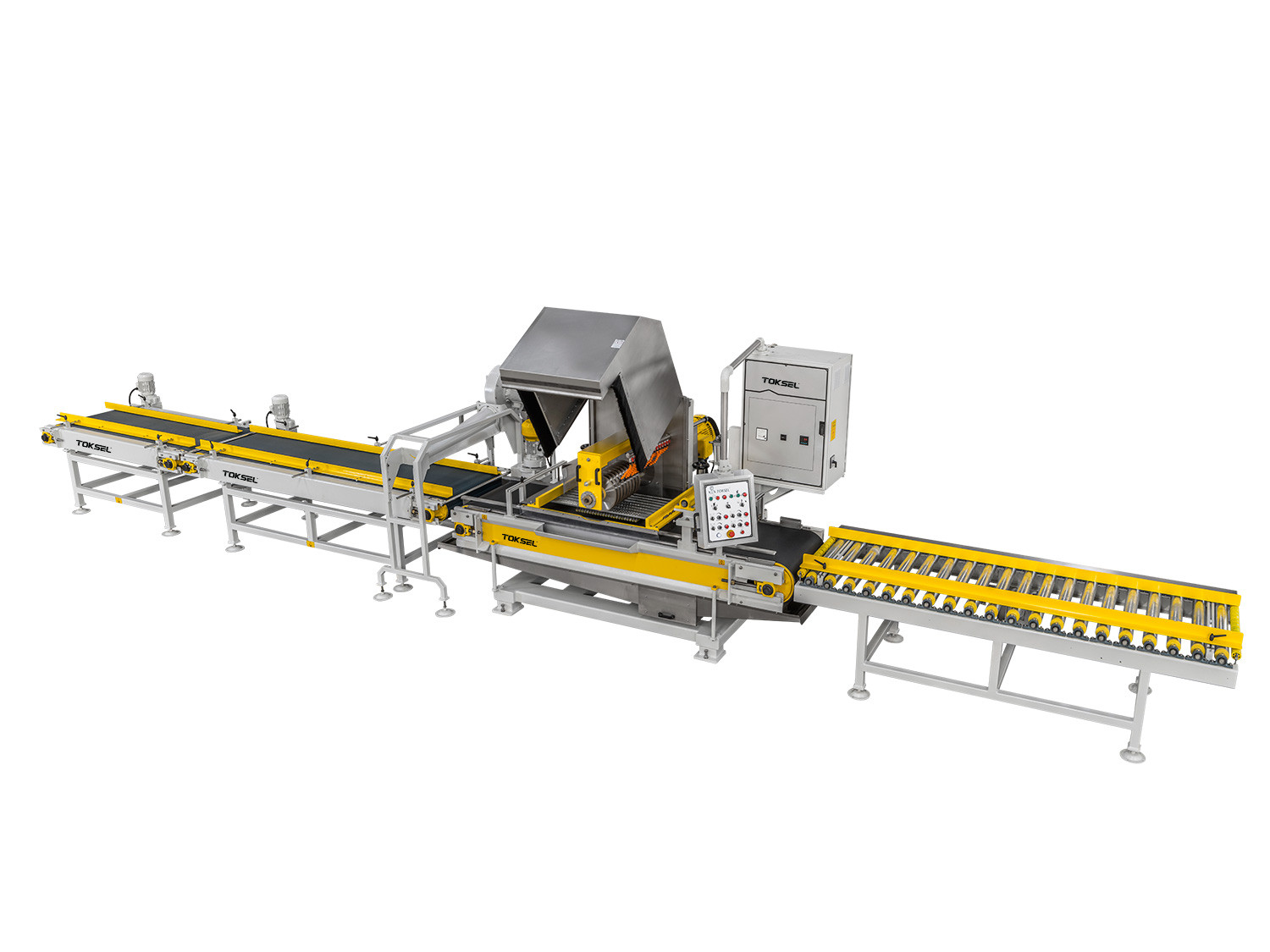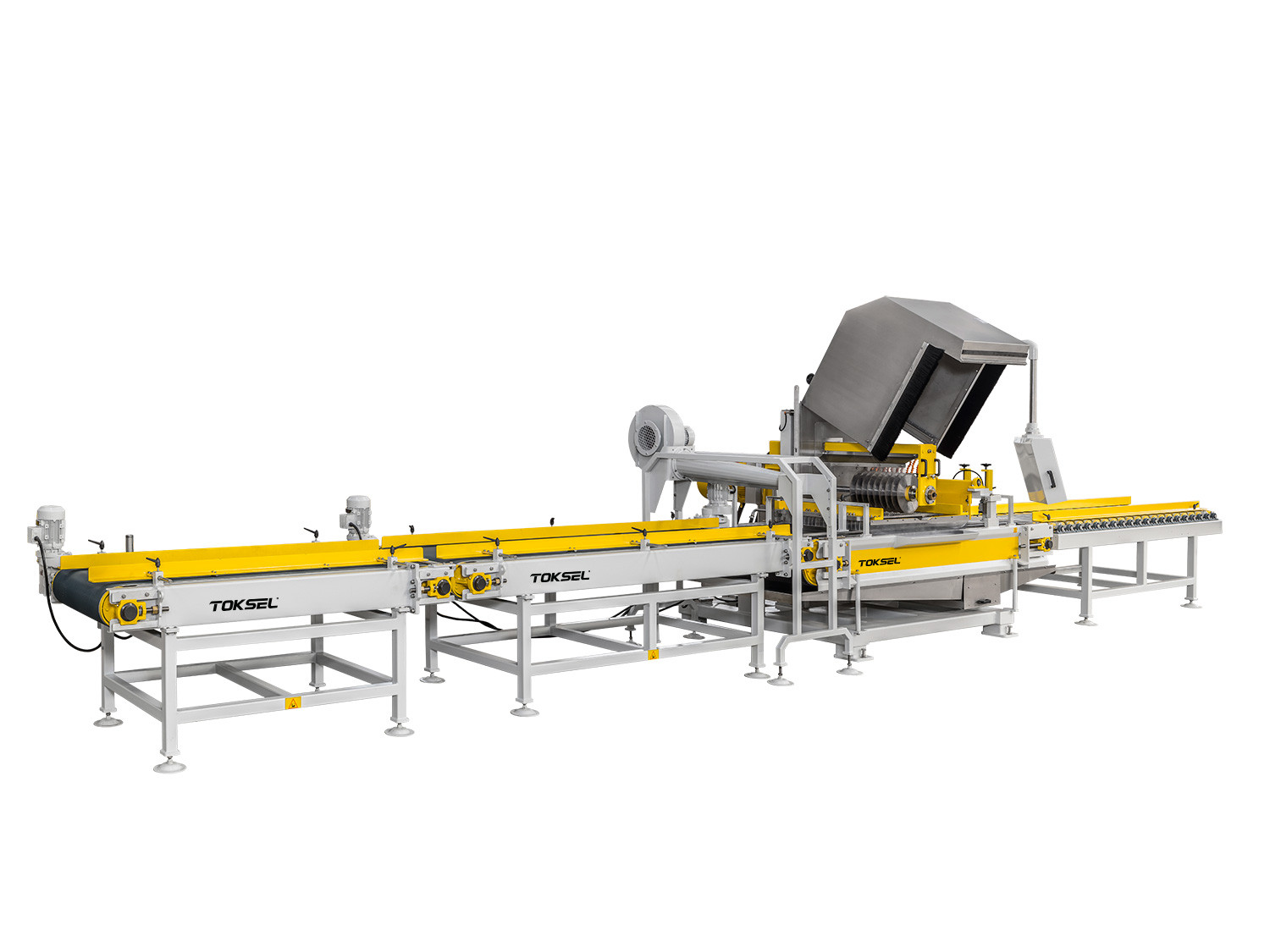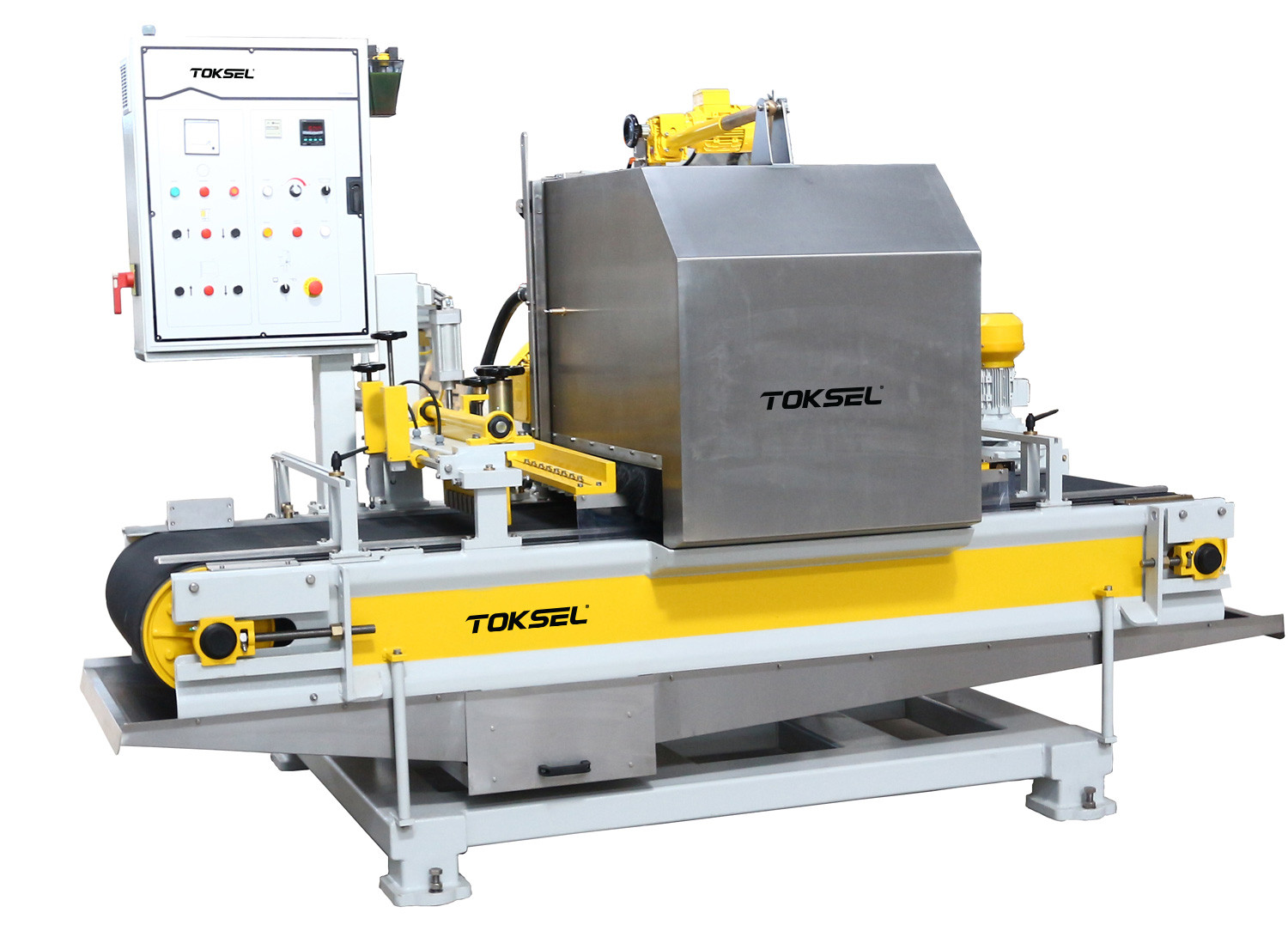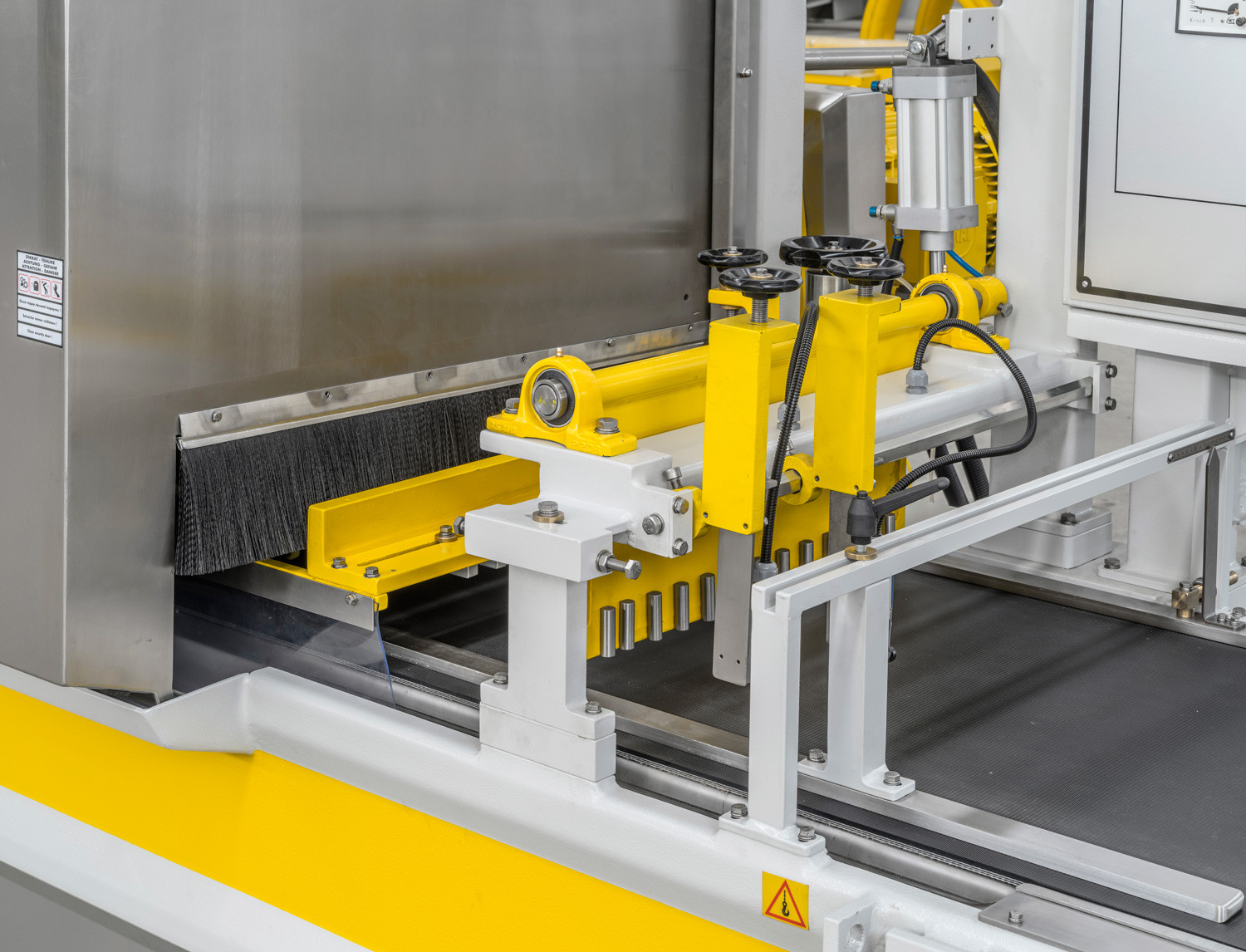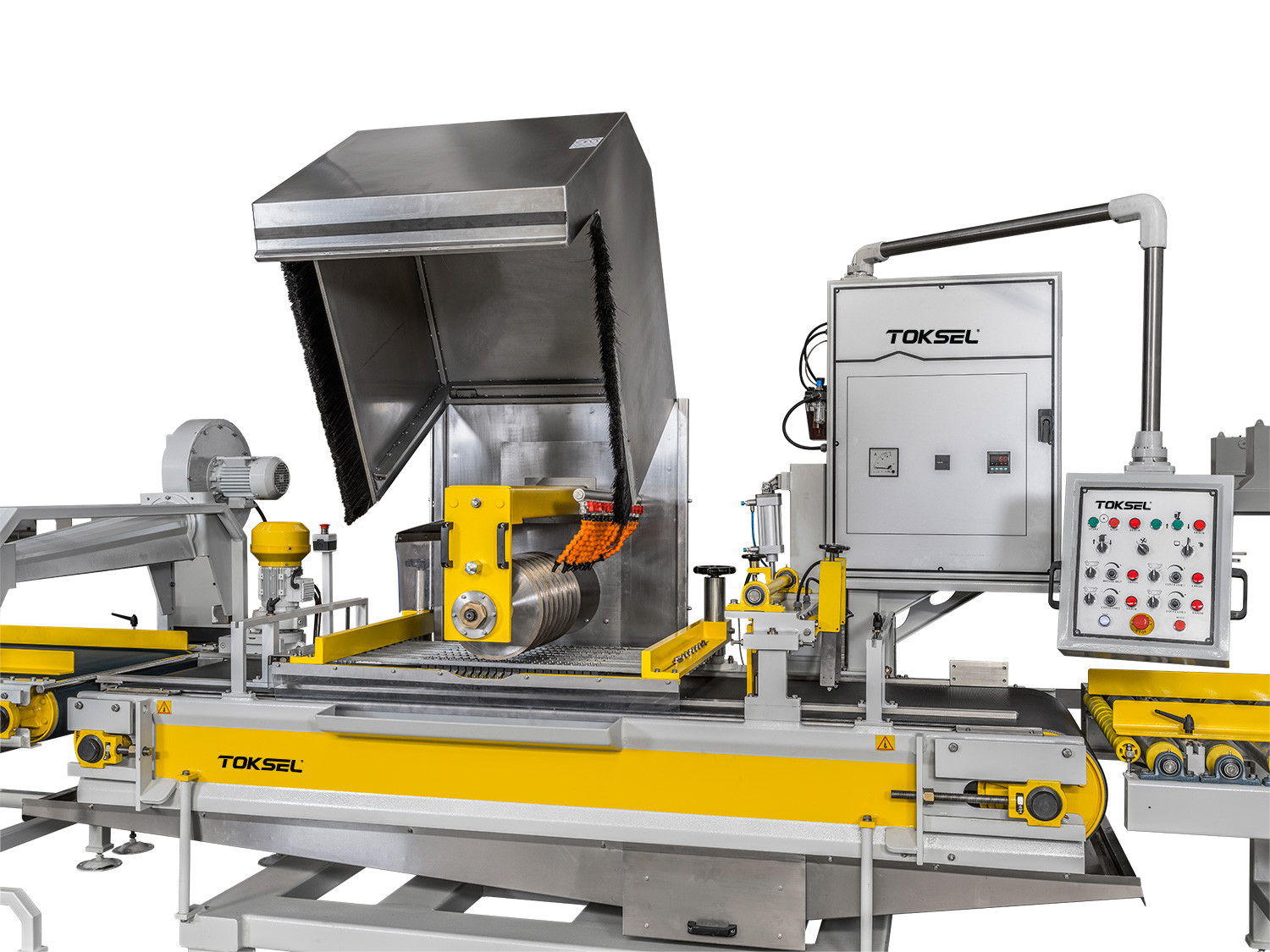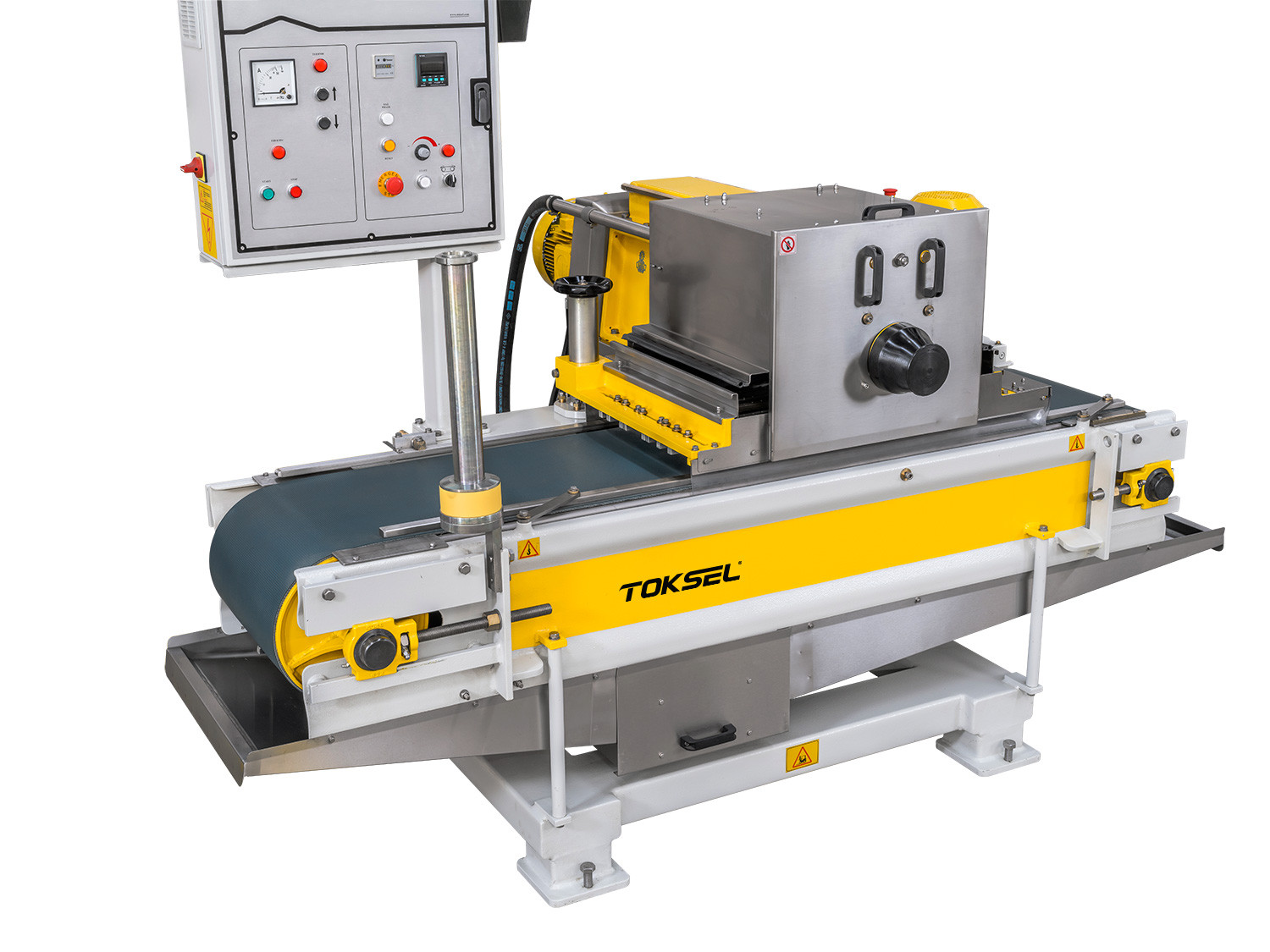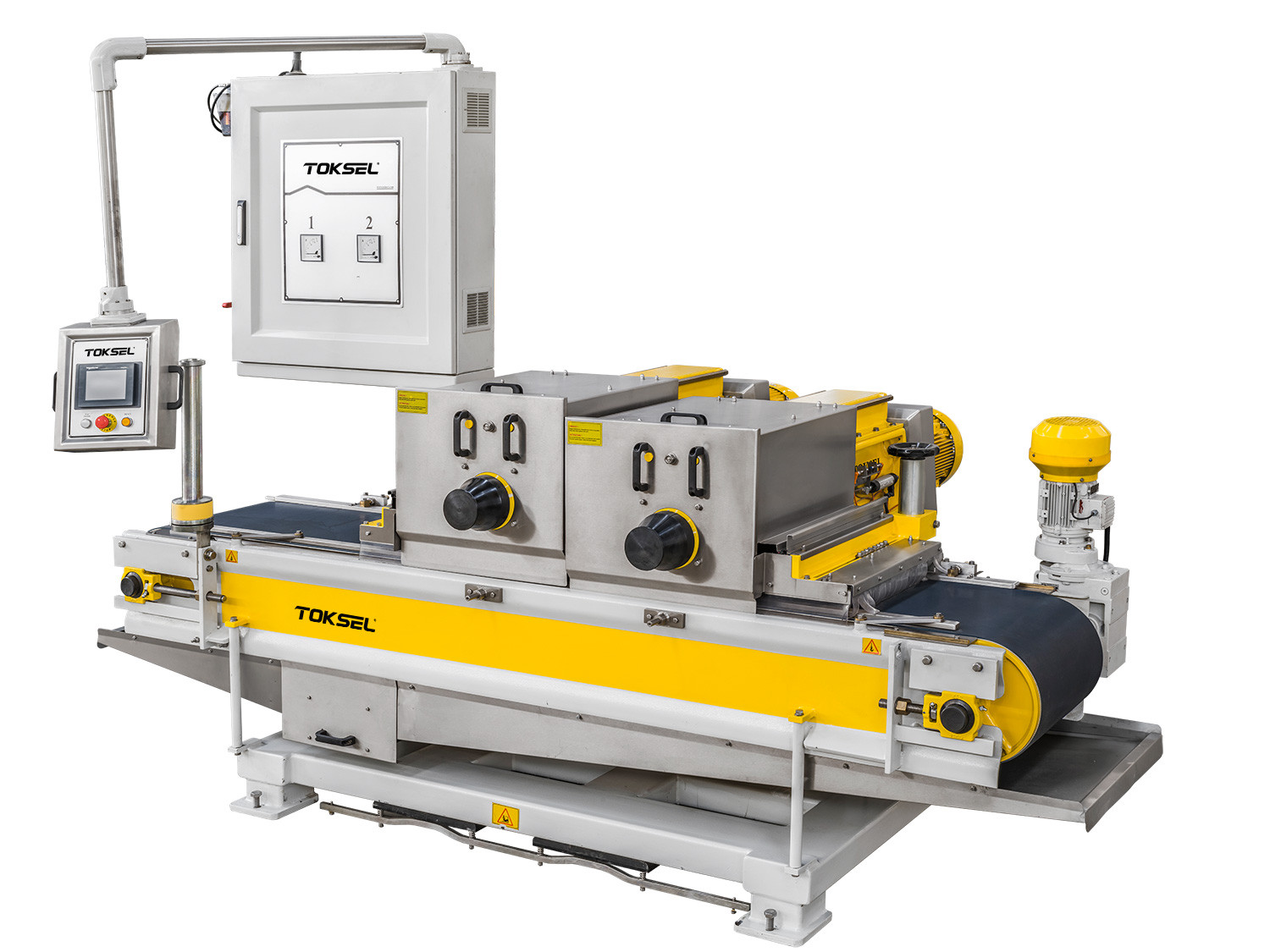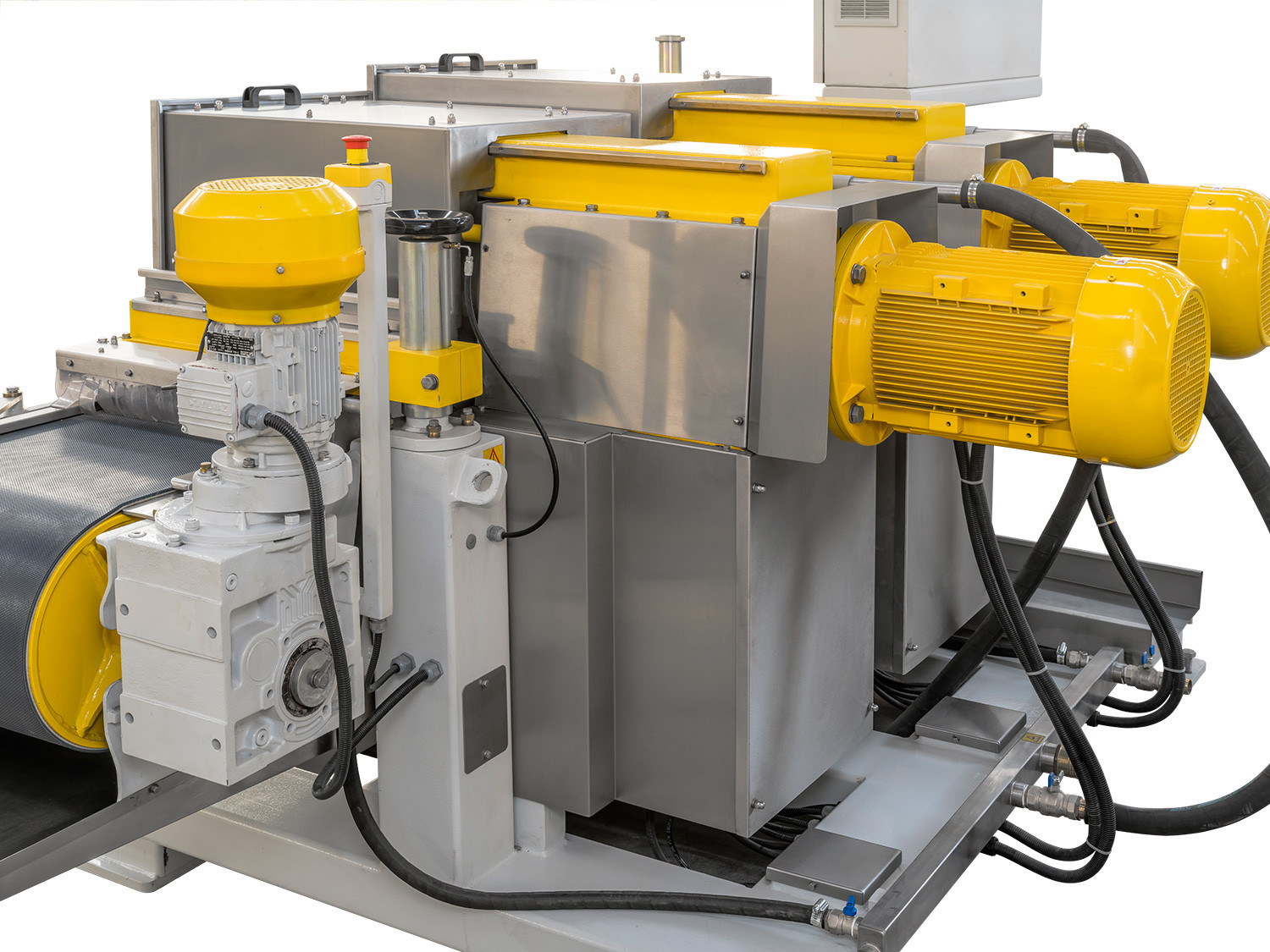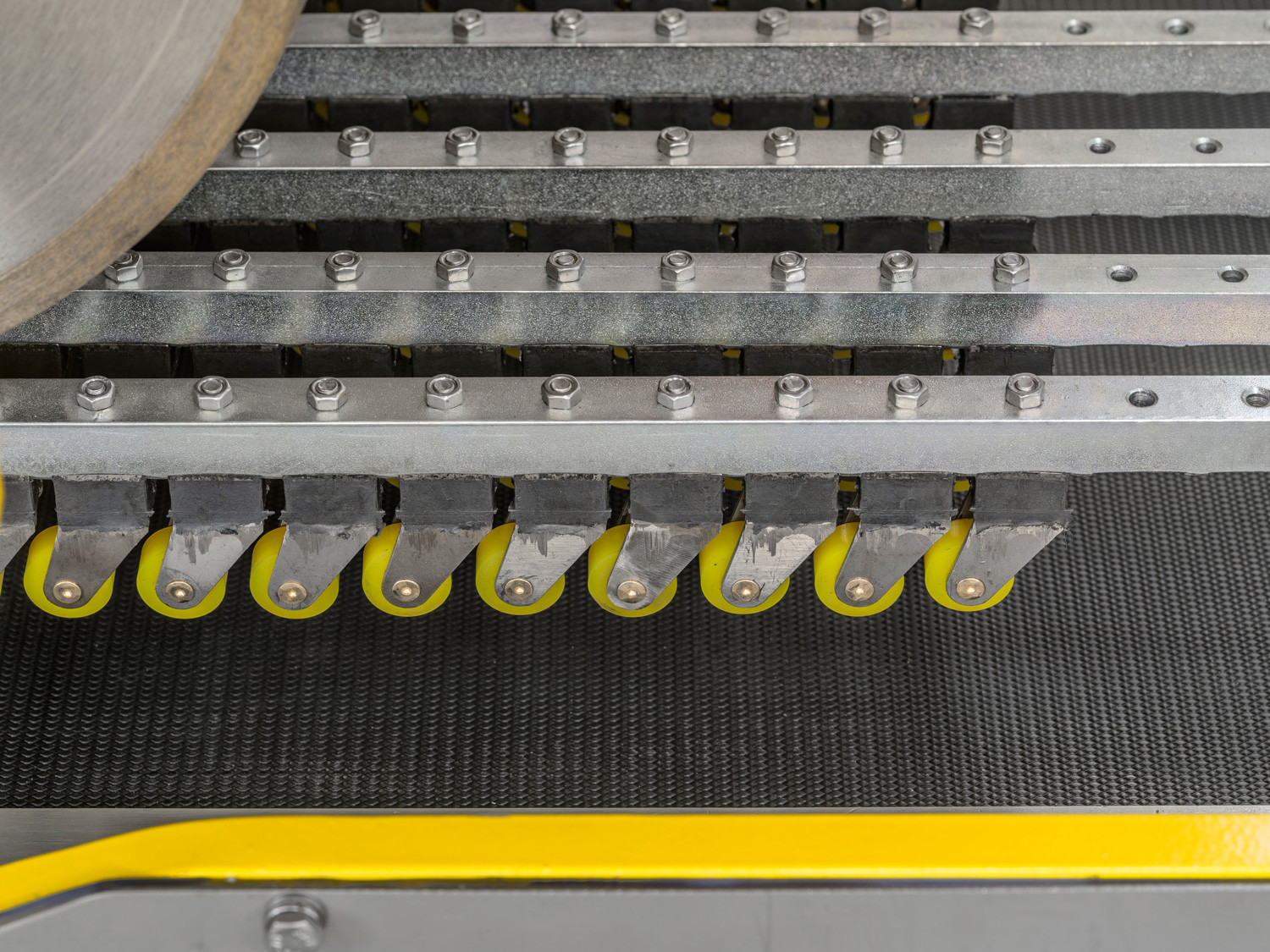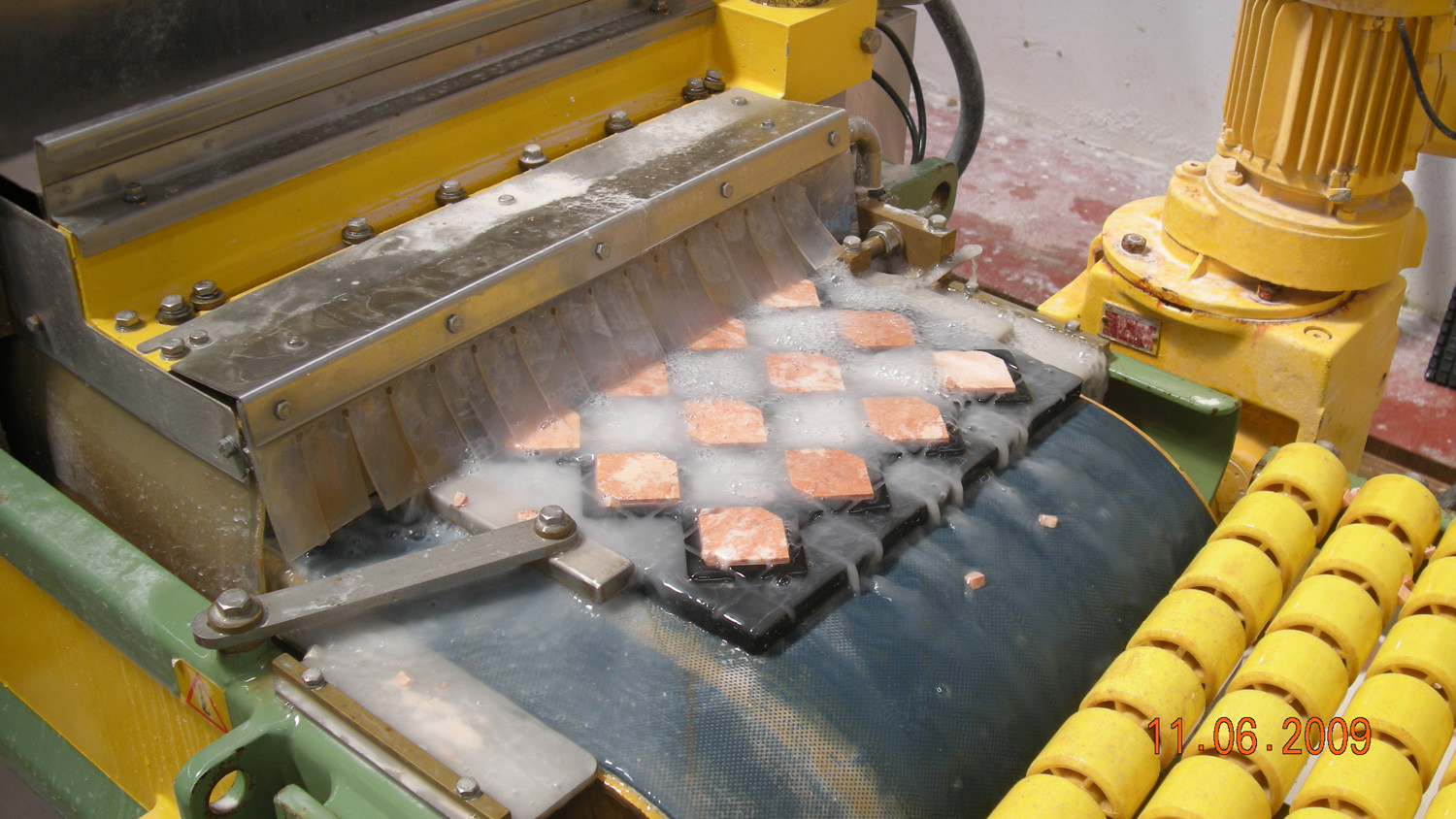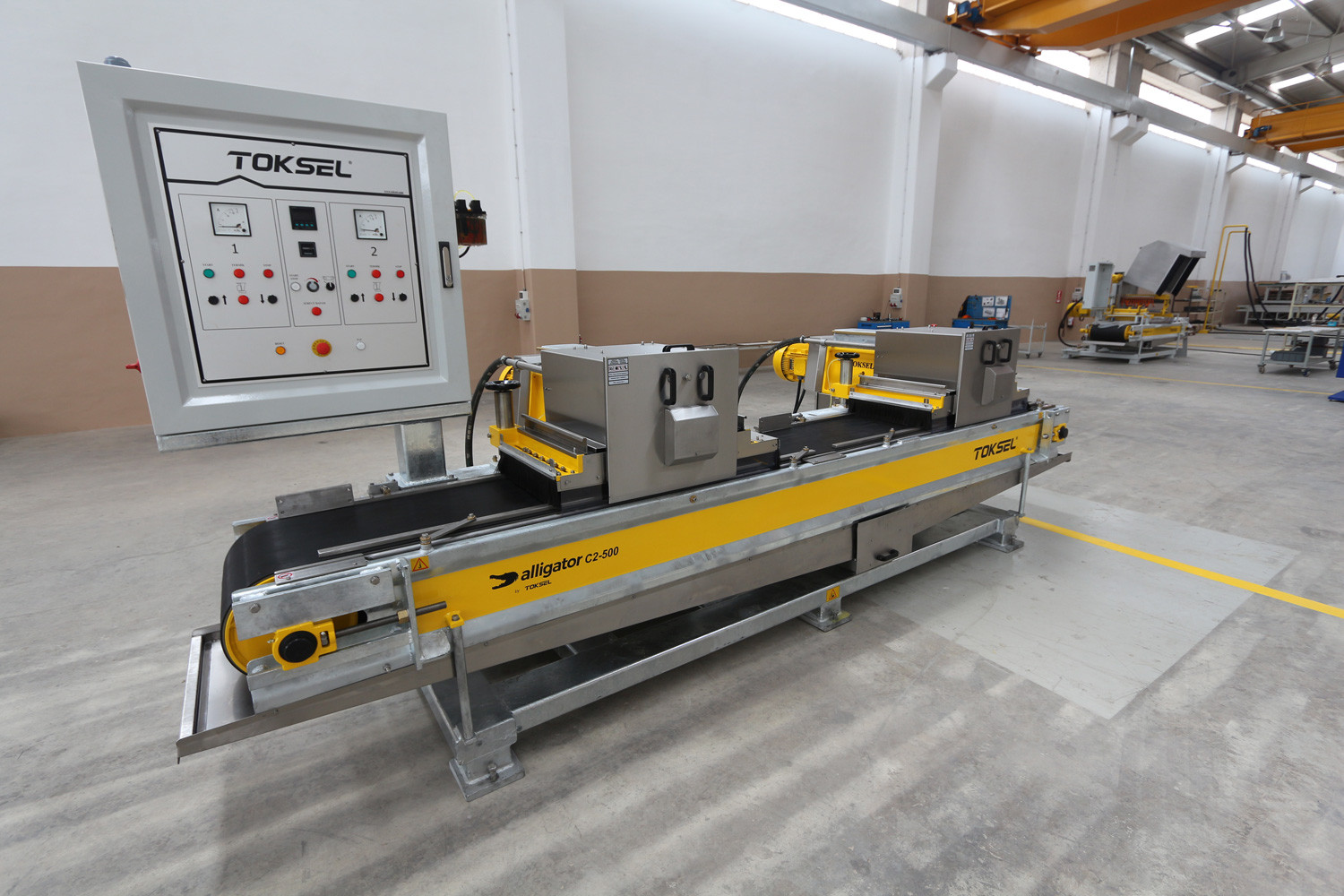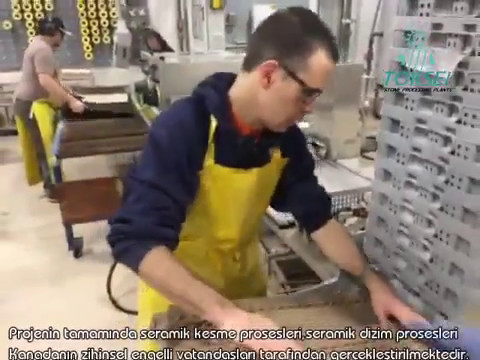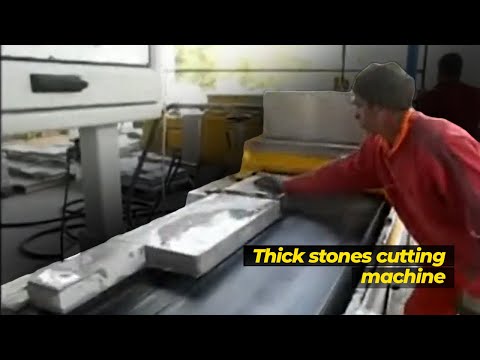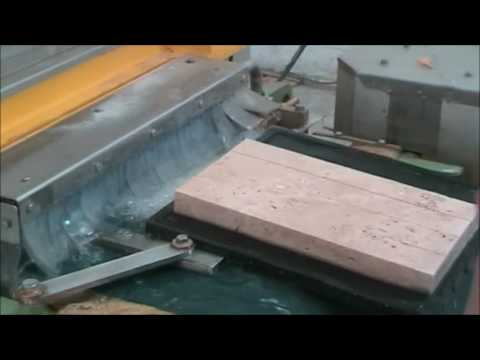 You may download related documents about the product for detailed information.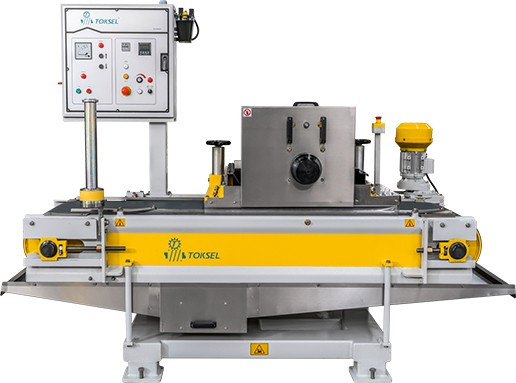 Alligator ® Multi Blade Sizing Machine
Alligator® provides unique production experience to its customers in sizing natural and artifical products such as ceramic, glass, composite material, marble, travertine and granite.

Its first quality certified steel manufactured body is equipped with top-end quality machine elements and apparatus.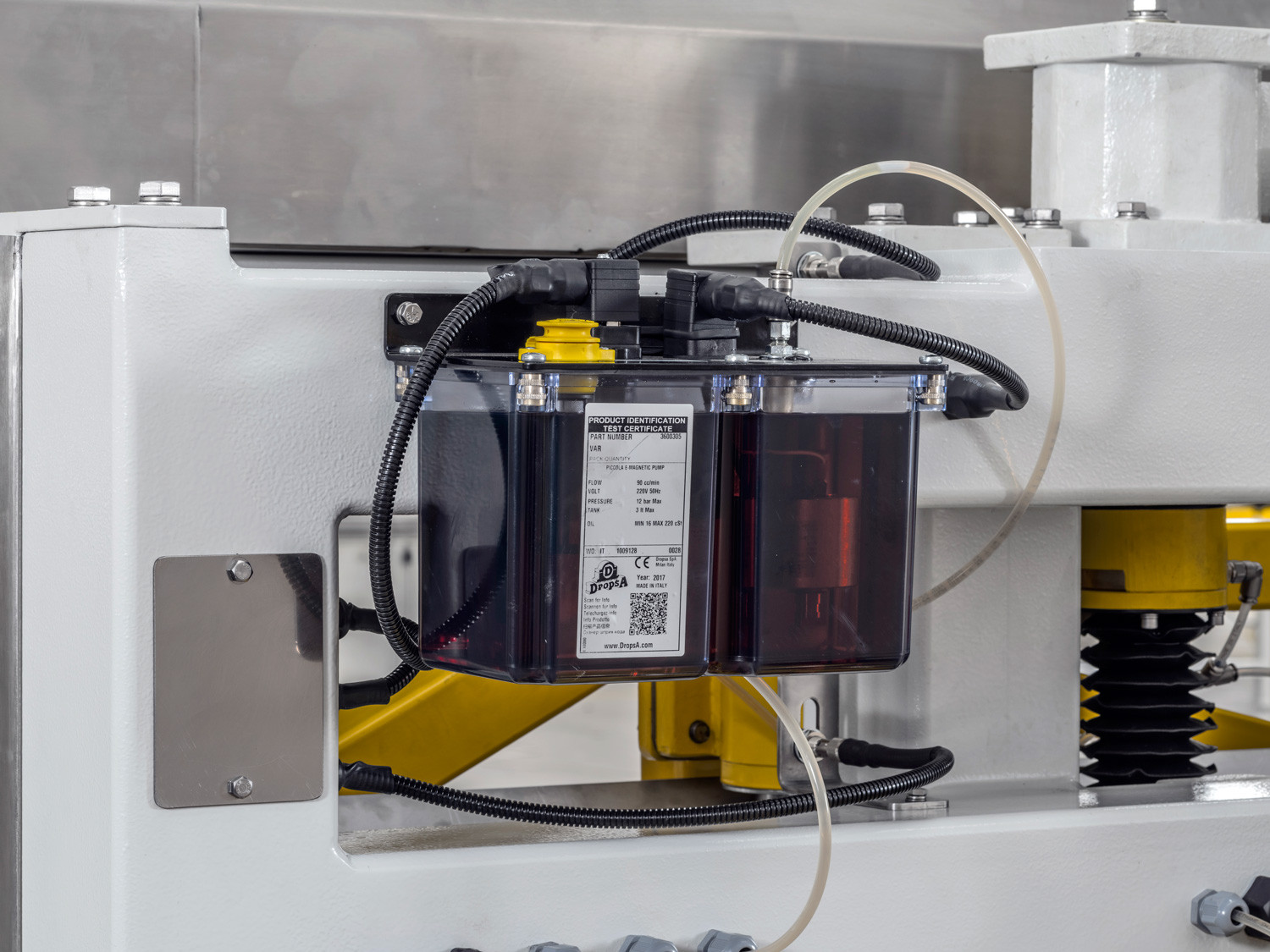 Maintainability, Long-Lasting Systems
The systems, working in contact with each other in Alligator® multi blade sizing, are greased with oil coming from host system. When the oil level is under optimum Alligator® ceases itself automatically from operating and warns the user with visual, voiced and illuminated warning systems. Its secret of above world standarts quality cutting; is that it can carry out its periodical maintenance with oil free from its operator. Alligator® provides an opportunity of easiness of maintenance ,as it is brand-new, with its components chosen from stainless material, such as screw, distance ring, washer, shear connector, covers and water channels.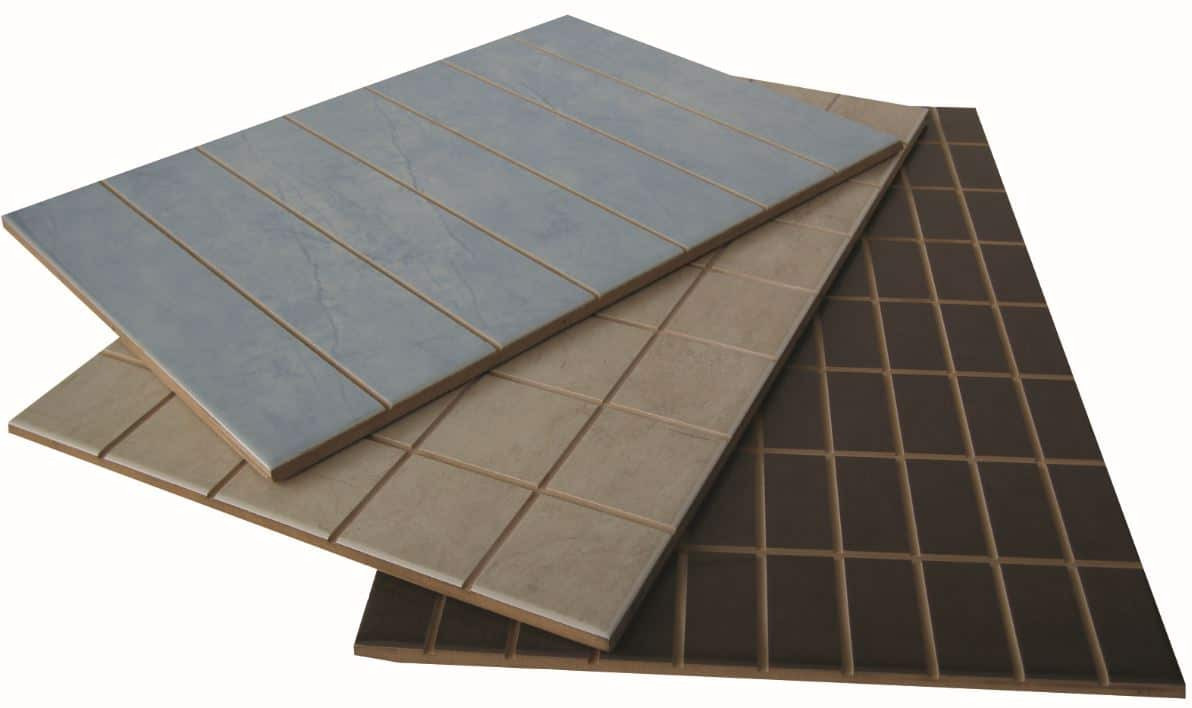 Sensitive Movement Capability
Alligator® in 2 headed, 3 headed, 4 headed mosaic sizing and cutting heads' back and forth up and down fine movements in drawing operations are controlled from touch-operated operator panel. In precut cuttings the saw on the second head following previous drawing route may be exposed to various corrosions. Alligator ® provides an opportunity for the setting of precision of back and forth Alligator ® , aşınmadan doğabilecek kesim olumsuzlarına karşın, milimetrenin 1/10 u hassasiyetin de ileri-geri aşınma ayarı yapılmasına imkân sağlar.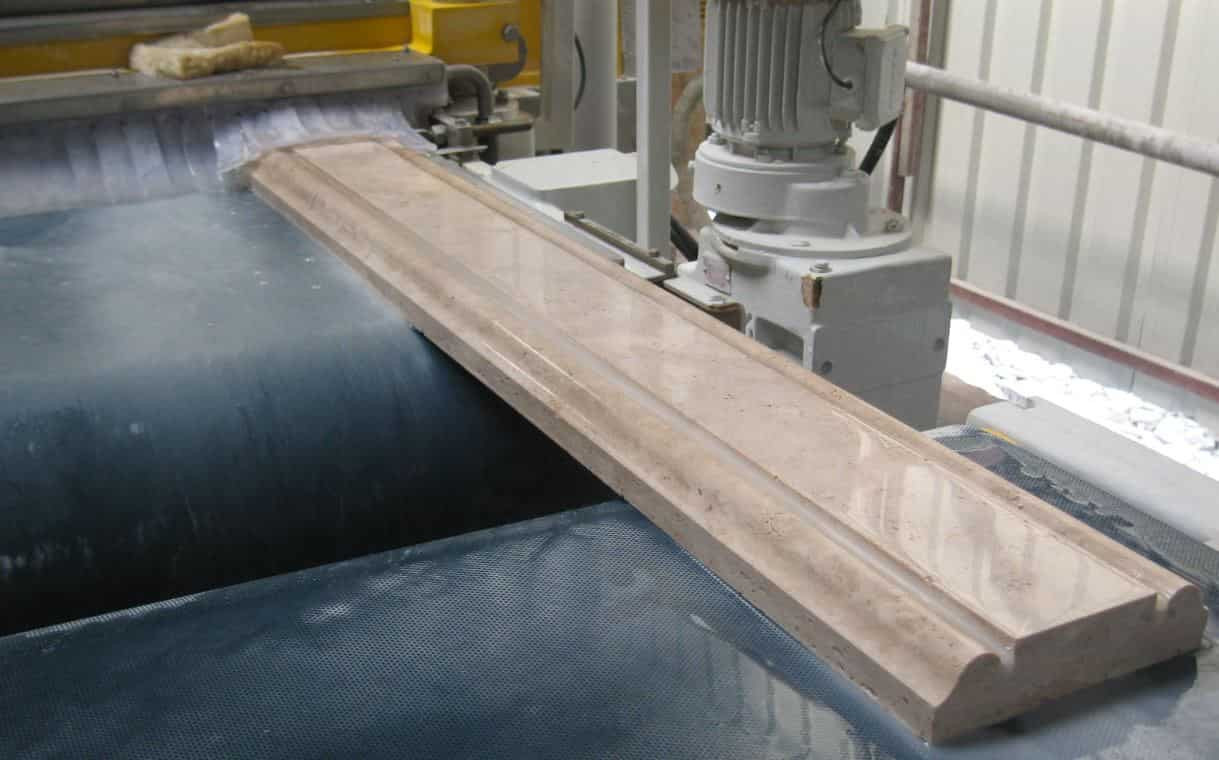 High Precision And Balance
Today products with millions of various surface patterns are in use. The trick is thatAlligator® is user-centered design. Providing unique performance with first quality materials used in it, Alligator ® offers clients a quality production at high speed in the process of marble, travertine, ceramic, glass etc..

As in other Toksel brand products, Alligator ®'s steel flooring is made up of 304 quality stainless material as well.

As oppose to basic systems, motor shaft is not directly attached to the shaft where cutting saws are set. In this place there are special designed and sensitive machined hive systems. This system, which has been used in Toksel brand sizing machines for the first time in the world, provides quality cutting and power economy up to 35 percent.

Excalibur ®, Pegasus ® silim ve ebatlama makinelerinde olduğu gibi Alligator ® de de makine kurulumunda herhangi bir temel maliyeti gerekmez.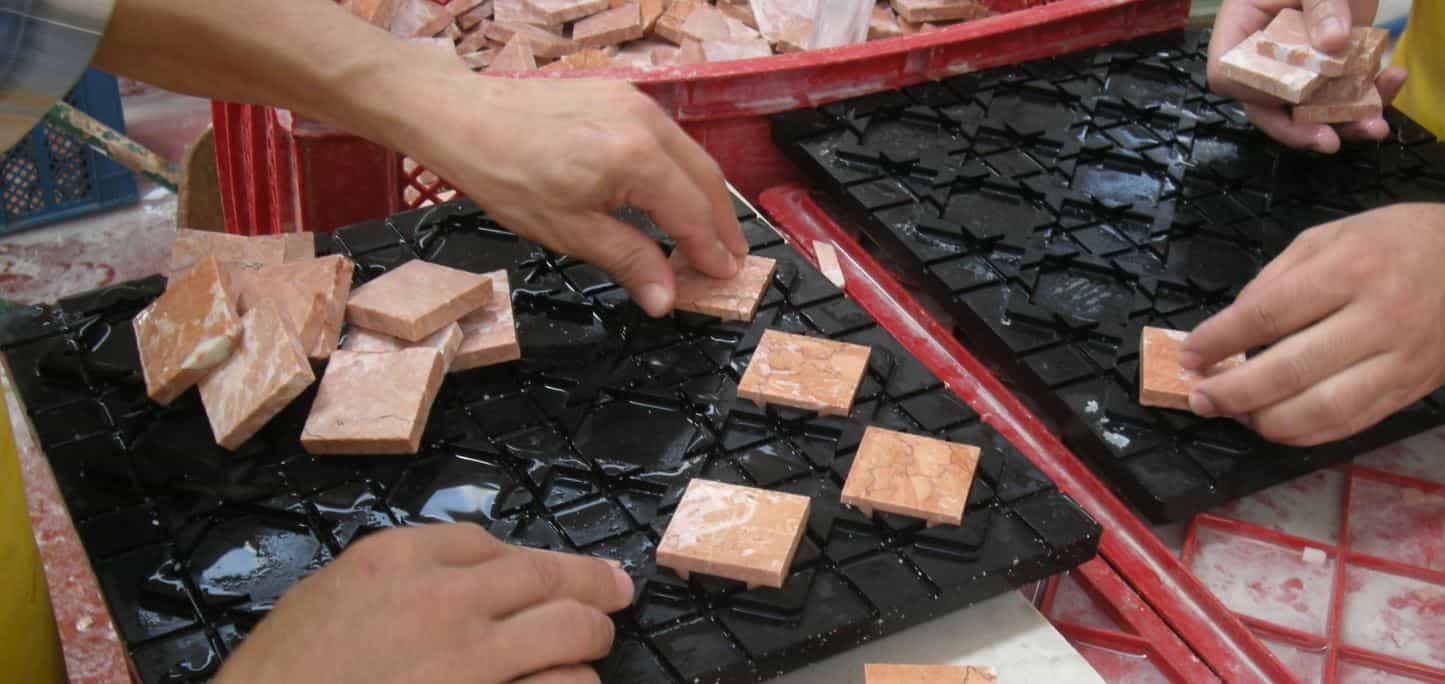 Imagine
Imagining and sharing your dream with us is enough to make your dream perfect. Your dreams will be perfect with your Alligator ® experience which is authenticated by Toksel design group. Your assumptions on the impossibility of producing of futuristic designs on multi blade sizing machines will be reversed with apparatus made by Toksel and Alligator ® experience. Through cutting patterns proffered along with Alligator ® and various cutting apparatus, trends of season will take form in your kitchen.