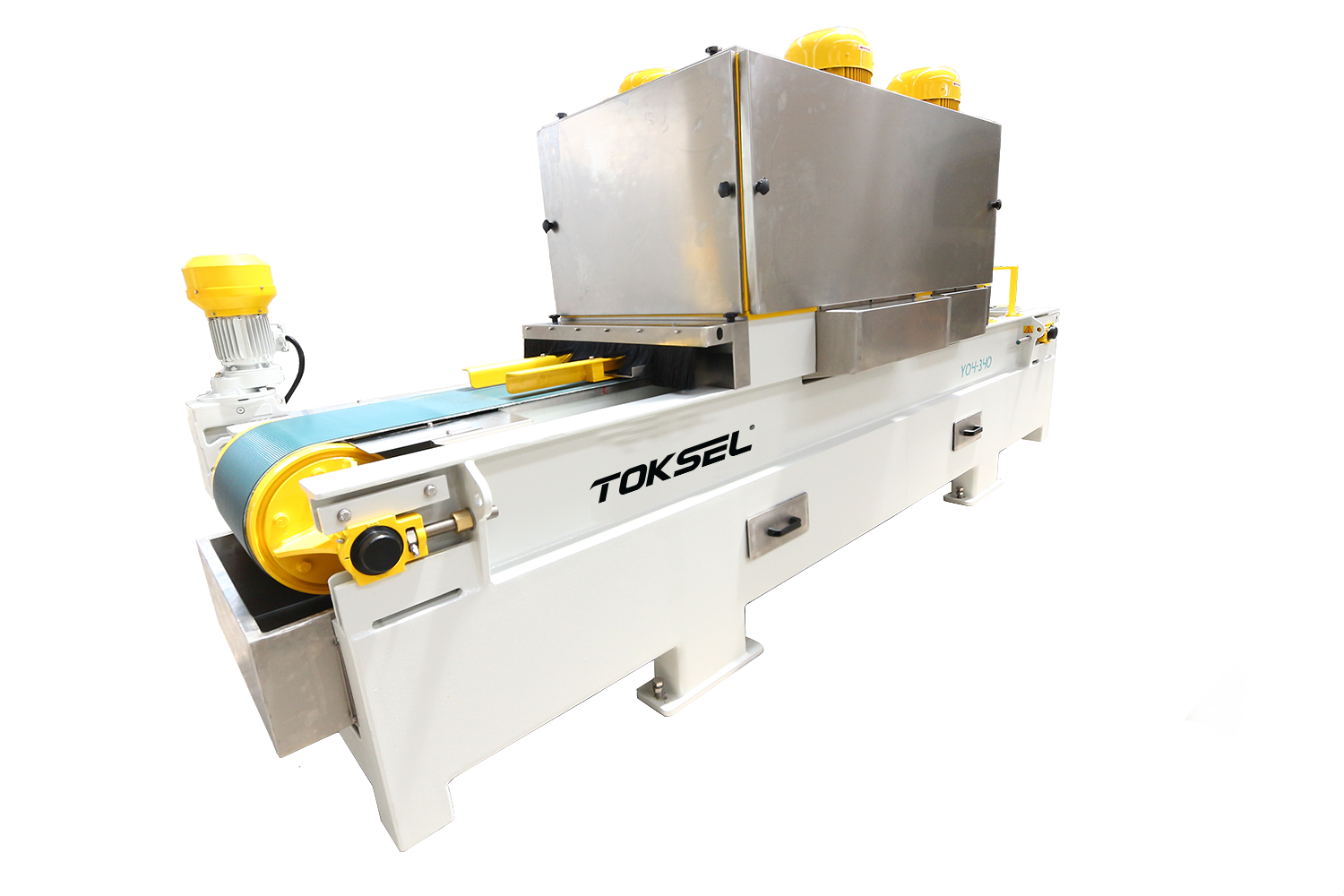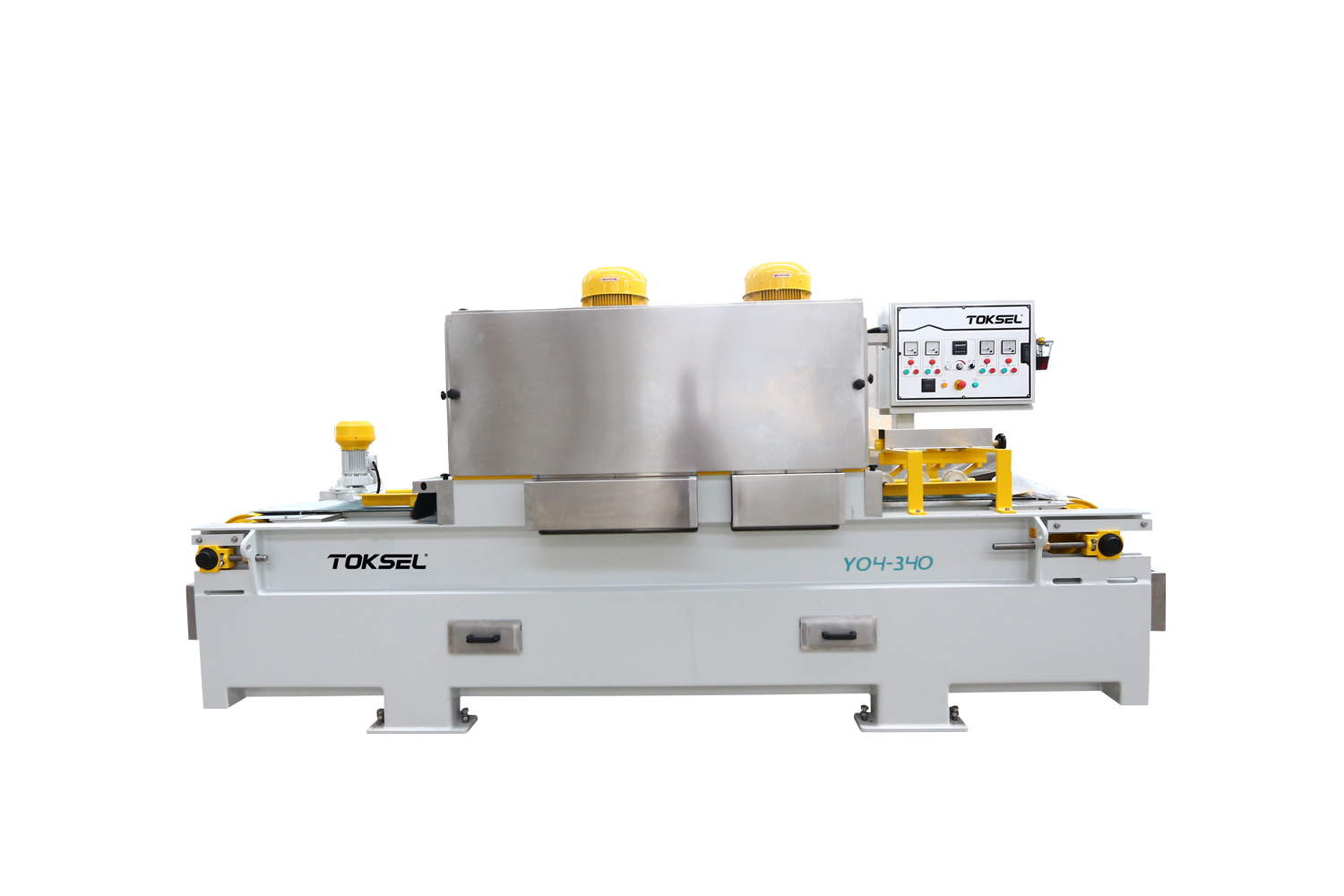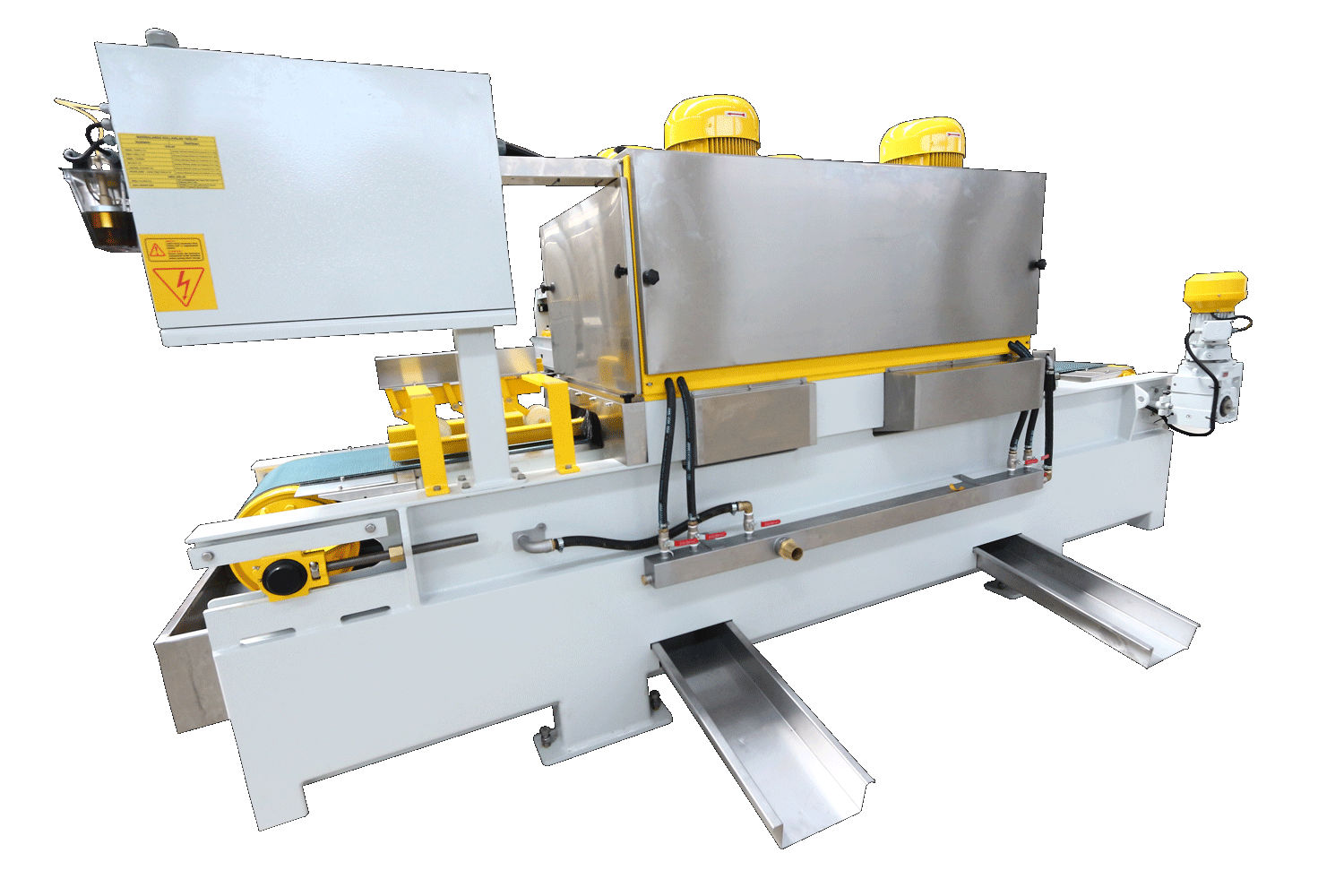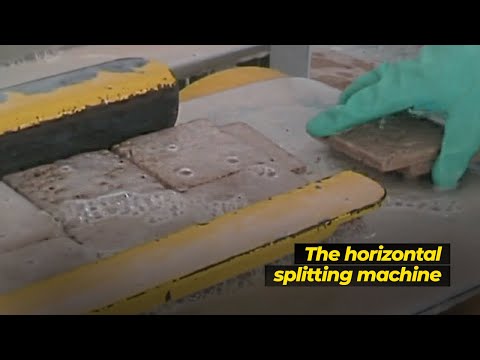 For detailed information about the product, you can download the relevant documents.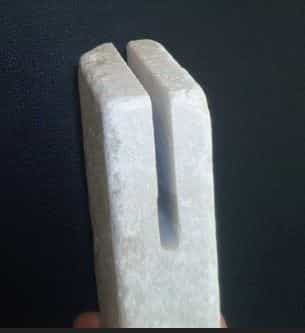 Splitting Machine
100 mm to 340 mm wide marble varieties are used in the process dividing the thickness into two.
Cutting saws are not directly connected to the motor shaft in the machine. Such systems are systems that we do not recommend, our machines have a separate Hive system from the engine and the shaft cushioning at least two places.
As with other machines, the band is made of AISI 304 grade stainless steel.
All connection elements (screw, cap nut, rondel etc.) used in the machine are selected from stainless materials.
Automatic Liquid Lubrication System
Energy saving motors are used in the Toksel Splitting machines.
The grid sand blasting method is applied in SA 2,5 surface standard before the machine is painted.
Then with order;
Zinc based epoxy primer,
Epoxy based primer with at least 3 layers,
Epoxy based paint with at least 3 layers,
in this way, the machines are protected from coloring and corrosion.